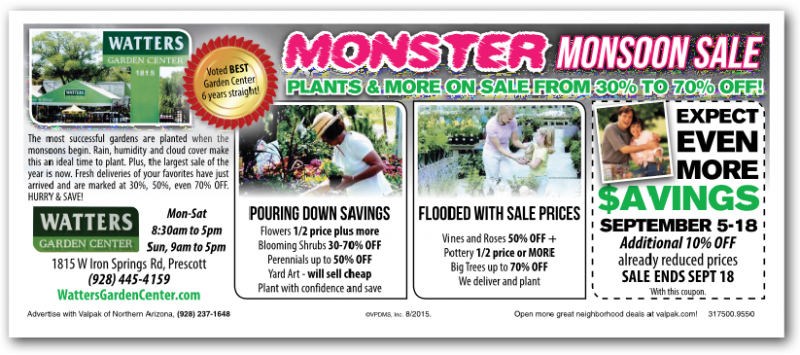 You are important as a garden club member.  
Pick off the best stuff before the public even knows about our Monsoon Sale. It will be days before mass ads blasted the airwaves, but the sale secretly started for our core gardeners – TODAY!
Bring a friend and cherry pick the best flowers, trees and pottery.
For club members only,
Ken & Lisa Lain