A true annual is a plant that completes its life cycle in one year. This means it goes from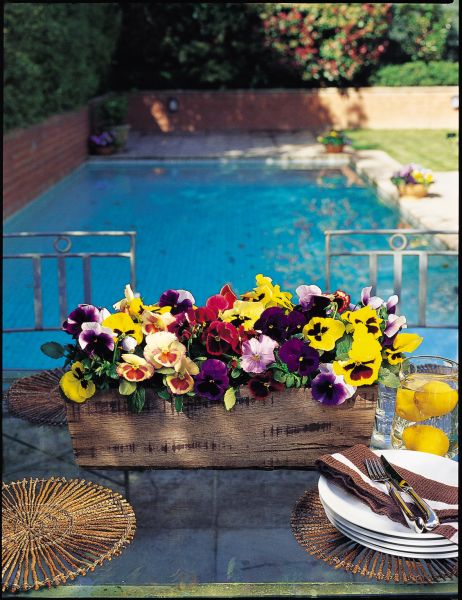 seed to seed and then dies during the course of one growing season. The whole mission of an annual is to flower, then produce seed and propagate. That is why deadheading or removing spent flowers before the flowers produce seed is so important with these flowers.
Some tender perennials, like Watters' every popluar geraniums, are grown as annuals in local gardens. For a perennial to be worth growing as an annual, it must flower profusely in its first year of growth.
Did you know? Pansies, lantana, geraniums and alyssum are actually tender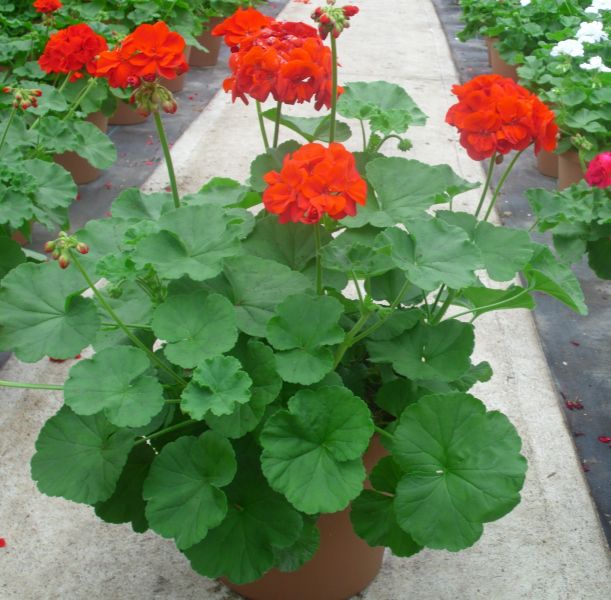 perennials.
Some plants are considered hardy annuals. This just means they are able to withstand a bit of frost without being killed and continue to bloom and set seed into the next year; they do eventually expire though. Bachelor Button and Salvia Victoria are good examples. Annuals can be further divided into cool season, like pansy, and warm season, like zinnia.
Pansies will fade as the summer heats up. Zinnias have no interest in spring and wait for for the heat of summer to really get bloomingm yet both are classified as annuals.
Annual Flowers best features – few flowers produce so many blooms like an

annual does. They have a longer bloom cycle. Annual flowers give you the opportunity to have a totally different garden each year. Try blending annuals and perennial flowers together in the garden. The perennials anchor the garden and bloom at the same time each year, while the annuals provide show stopping blooms during the growing season.