by Ken Lain, the mountain gardener


Succulents are popular for two simple reasons: they are beautiful and nearly indestructible. They have shallow roots that form a dense mat just under the soil surface. With thick, fleshy, water-storing
A fascinating variety of exciting succulent foliage and plant shapes abound: from paddle leaves, tight rosettes, bushy fullness, to trailing columns of teardrop leaves. Aloe and agaves are the most well-known of the smooth-textured succulents, while cacti comprise a unique prickly subset of the succulent family.


Succulents make excellent display plants in rock, dish, or container gardens. No matter what kind of succulent you are growing, the rules are pretty similar among the different species. Here are the guidelines for growing eye-catching, thriving succulents.
Southern Lights – Succulents prefer bright light, like that from south-facing windows or outside walls. Unhappy plants that are under-lit begin to stretch, resulting in elongated stems and widely spaced leaves. This condition is known as etiolation. The solution is to prune the plant back to its original shape and provide it with better light.

Temperatures for Growing Succulents – Succulents thrive in the desert's extreme day-to-night temperature swings. With the numerous cold-tolerant varieties available, and so many tropical varieties being introduced, be sure to ask a garden expert for the best succulents to grow outdoors. There are many kinds of succulents that thrive outside in our summer heat.

Succulent Irrigation – Especially in the heat of summer, succulent plants should be watered generously. Allow soil to dry to nearly alarming levels before giving them a deep soak. Once per week irrigation is ideal, even during hottest spells of the year. Succulent irrigation during winter should be cut back to once every other month.
Overwatering and its ensuing plant rot are the most common causes of succulent failure!

Too Much is Not Good – Succulents never should be allowed to sit in water. Overwatered plants will appear soft and discolored; the leaves may be yellow or white and lose their natural color. A plant in this condition is beyond repair. Remove it from its pot to inspect the roots. If roots are brown and rotted, cut away dead tissue and repot the pruned plant into drier potting soil. It often is better to take a cutting, discard the water-damaged plant, and propagate a new plant.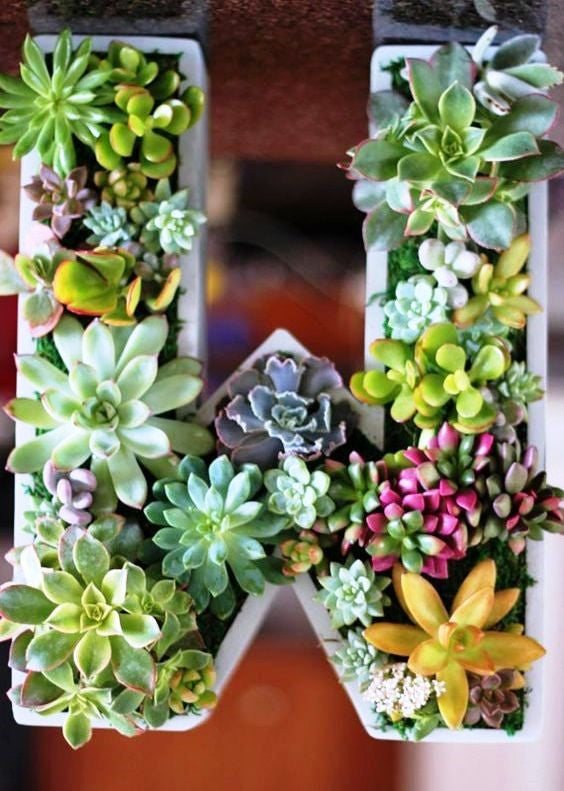 Choosing Potting Soil – Succulents should be potted in a fast-draining mixture that's specifically designed for cacti and succulents. If you don't have access to a specialized mix, like Watters Organic Potting Soil, consider modifying a standard potting mix with an inorganic agent like perlite to increase aeration and drainage.

Have Fun – With dozens of varieties of succulents available, have fun choosing different colors and textures to plant together. It's even okay to add cacti to spice up a garden of succulents!

Food – During the summer growing season feed plants with Watters Flower Power 54, just as other houseplants and outdoor container gardens are treated.
57th Spring Open House ~ March 16 & 17 – It was 57 years ago this month that Watters Garden Center opened its doors as the first nursery in Northern Arizona. At this year's Open House we will introduce new plant varieties, new flower colors, and a vast selection of cold-hardened blooming baskets specially grown for the event. Meet our growers and talk directly to the plant breeders that have made Watters Garden Center a favorite all these years.

Until next issue, I'll be here at Watters helping local gardeners plant the perfect succulent gardens.
Ken can be found throughout the week at Watters Garden Center, 1815 W. Iron Springs Rd in Prescott, or contacted through his web site at WattersGardenCenter.com or FB.com/WattersGardenCenter .