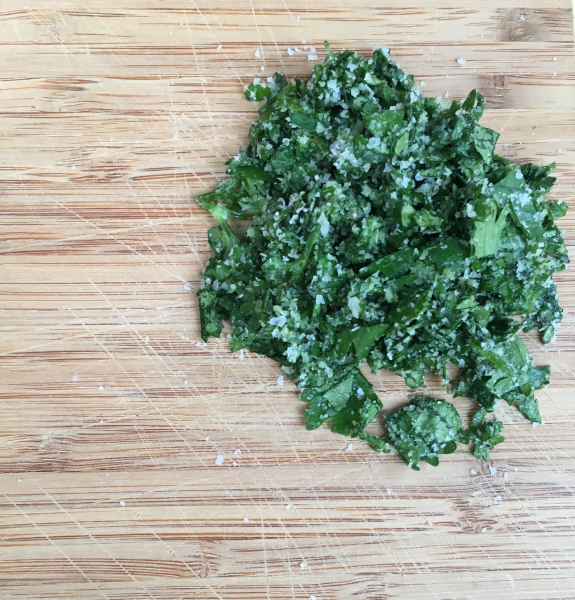 We've recently discovered herb salts as savory, mouth-watering additions to recipes, and also as an ingenious way to prolong the life of fresh herbs. Salt preserves the herbs, and the herbs infuse the salts, making a flavor combo you can't resist. Try herb salts on meats, roasted vegetables, popcorn, garlic bread, and even in your cocktails! With the holidays around the corner, you'll want this new ingredient in your culinary arsenal.
Ingredients
3 cups loosely packed, fresh herbs
½ cup coarse salt
Directions
1.      Wash and dry herbs thoroughly.
2.      Either pulse herbs and salt in a food processor (careful not to create a paste), or finely chop herbs and salt together with a knife.
Store your herb salt in a glass jar in the fridge. Shake periodically over 7 to 10 days while flavors blend. Herb salts will last about 6 months or longer in the refrigerator.
Blend ideas:
Italian blend: Basil, oregano, parsley, and salt
Summer blend: Dill, parsley, and salt
Thanksgiving blend: Sage, thyme, parsley, and salt
Salsa blend: Cilantro and salt
Bloody Mary blend: Celery leaves and salt
As you can see, the possibilities are endless!