By Ken Lain, the mountain gardener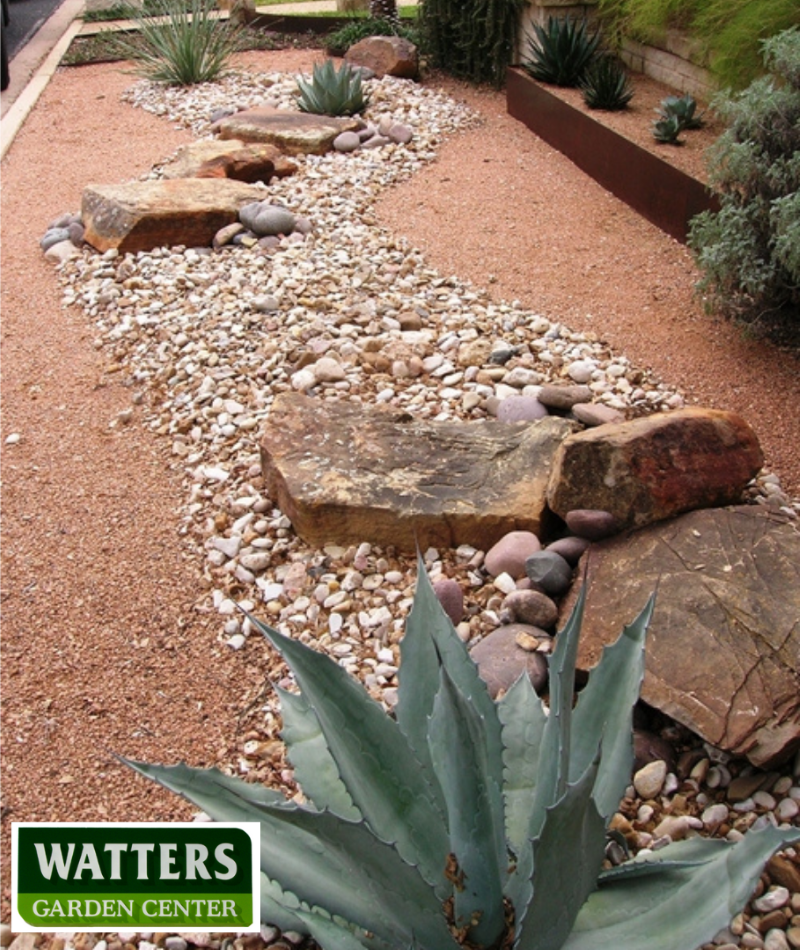 Many mountain homes have a side yard that is not only long and narrow but treacherously steep. Good landscape design for such a layout is complicated at best. A good design ties the entire landscape together in a masterful manner when done well.
Don't have time to view the entire article, see the highlights below:
Stone, pavers, and retaining walls turn ordinary side areas into extraordinary landscapes.
The easiest and cheapest Southwest walkway is crushed granite.
A walkway should measure 28-36″ inches wide.
Suppress weeds in an area by laying down weed fabric.
Containers add style and interest to long walls with high fences.
Think of small or dwarf-sized plants if the space is narrow.
Enliven the area by featuring some exciting yard art or running water features.
Pinterest Board that stimulates creative juices.
Our most challenging project was to ease the steep access to the backyard. A flight of stairs with a different herb garden and wall art at each step, a commercial-sized pot of rosemary and sedum, and a "welcome" sign at the gate help visitors move effortlessly into a secret backyard garden. It is a real treasure, but it took some unusually creative design flair! At our home, Lisa and I turned our landscape lemons into truly "tasteful" lemonade.
A steep yard can be a demanding brain twister, even for experienced gardeners. These design tips apply to almost any sideyard project. Suppose this is the primary pathway from front to back. I encourage a no-nonsense walkway through the area to prevent tripping hazards. Measure to determine if there is room for a perennial bed and herbs along the walkway. Determine if space allows for guiding a garden cart quickly along the way.
Walkway or Pathway
Walkways should be smooth and on the level, measuring 28 – 36″ wide. The most accessible and inexpensive Southwest walkway is crushed granite packed down to a supportive hardness. This gold surface will wash away and needs replenishing every few years, but it suppresses weeds while coddling the bank account.
Flagstone and concrete paving stones create contemporary styles suited to any expression of modern architecture. Yavapai Block is the most affordable local source, with blocks manufactured in Prescott.
Whatever the surface material, a walkway should measure 28-36″ inches wide. Straight paths reinforce the tunnel effect of a long narrow yard and are less desirable than curved pathways. They can still be attractive on the opposite side of this spectrum, with invitingly wide walkways that serve as full-functioning patios.
Alternatively, you may avoid having a well-defined walkway, opting for a free-flowing path. Suppress weeds in the area by laying down weed fabric covered by mulch. This is best for side yards that are used sparingly. If the side yard doesn't get much traffic, and you need a place for the family dog to piddle, there is nothing like a camouflaged small patch of lawn. Select a dog-tolerant lawn mix like Watters Low Water mix or Prescott Blend for dense shade.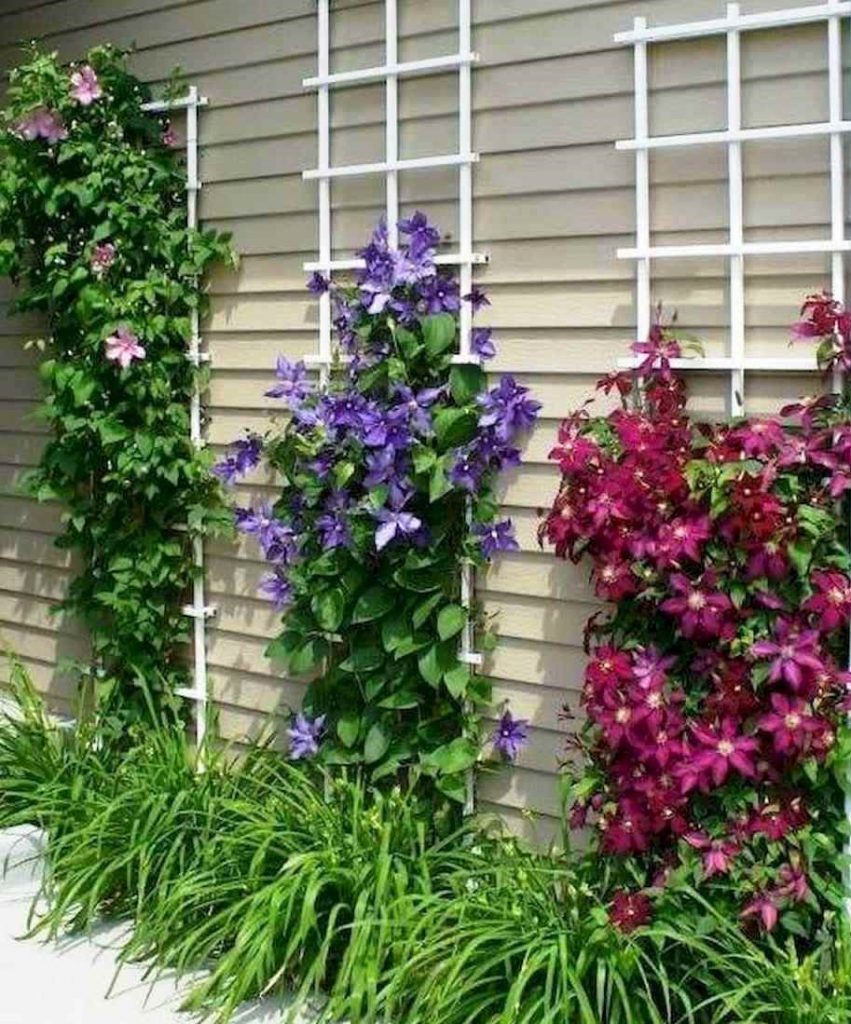 Best Plants for Side Yards
Containers add style and interest to long walls with high fences and eliminate having to dig in our unyielding mountain soils. But if you must plant directly into the ground, determine how much sun will be in this part of the yard. Before heading to the garden center, note whether the area is on the north or south side of the house. If in doubt, bring pictures of the space at different times of the day, and my garden staff or I can read the shadows. This will enable us to develop the best companion plants for your project.
Think of small or dwarf-sized plants if the space is narrow. We have entire sections of the nursery set up for small spaces. Some of my favorite small-area plants: are lavender, rosemary, mugo pine, spirea, dwarf burning bush, and carpet roses. Alberta spruce, tiny towers, cypress, skyrocket junipers, and flowering redbud are taller plants. Each is planted in Autumn, low maintenance, and proliferates in the local garden.
A long narrow side yard of a large home feels cavernous. Enliven and cozy up the area by featuring some exciting yard art or the sound of running water from a small fountain. A garden trellis with ivy, akebia, pyracantha, or honeysuckle growing is stunning.
Plan an exciting design for your style and get it started. I've put together a creative Pinterest Board to stimulate the creative juices. This is a great month to plant, especially winter evergreen varieties. If the project seems overwhelming, ask for help. Watters' designers await your digital photos for a detailed consultation.
Until next week, I'll be at Watters Garden Center helping gardeners design beautiful side yards.
Ken Lain can be found Throughout the week at Watters Garden Center, 1815 Iron Springs Rd in Prescott, or contacted through his websites at WattersGardenCenter.com or Top10Plants.com.