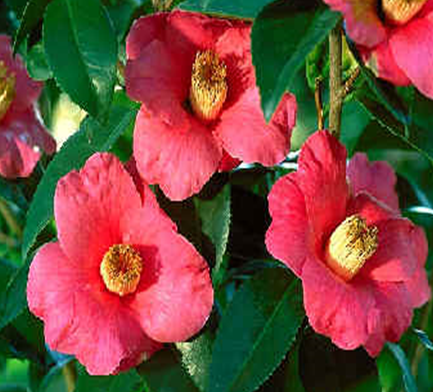 Vivid rose-colored blossoms reach 2-3 inches wide with petals radiating out from a center of contrasting golden stamens.
Ice Angel Camellia deserves front yard stature or admired on a patio or deck.
Brings glossy foliage and elegance under dull shade trees.
Well adapted to the acidic soils beneath oaks, native junipers, and maples.
Grows 4'x4′ and loves shade gardens, containers, and raised beds.