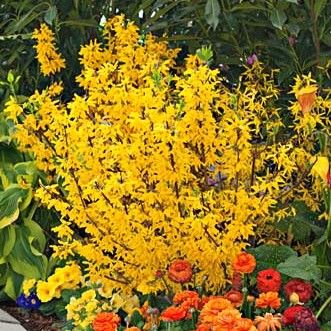 A new standout forsythia with very large, very bright, solar yellow flowers that adorn the plant from head to toe.
Relax, this show off needs no pruning or cleanup
This Show Off is just days away from bloom and limited
So don't wait until these Forsythia are all gone
At just $21.
Only grown here at Watters Garden Center, 1815 Iron Springs Road in Prescott.
Where people who love to show off, love to shop.