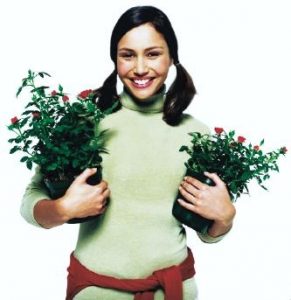 (January 15, 2014) Prescott, Arizona –  Black thumbs may be a legitimate excuse to kill plants, but at least superman had X-ray vision before vaporizing his newly planted pansies.
LearnToGarden.org was launched an easy way to green up those thumbs and increase  plant success. We really want a homeowner to be the savior of the neighborhood by simply reading, following and implementing these easy to use garden tips. Who knows, they might be invited on the next garden tour.
Lisa Watters Lain, owner of Watters Garden Center, is also the sponsor of this non-profit service, "It all started by helping neighbors in a few gardens, the idea quickly spread to the LearnToGarden.org service.  Gardening is all about timing and working with nature; get the timing right and gardens begin to shine.  Our family has been gardening so long we have insights that will make an immediate impact in the garden."
6000 members have already joined the club and enjoy these timely tips. Club members can expect a monthly planting calendar, video from the 'Biking Gardener', newsletters and advance garden classes all with the free membership.  Joining is easy through email at LearnToGarden.org.
'Javalina – the Garden Survival Guide' is the bonus guide offered at the launch of this free garden service. Five minutes with the new guide and this destructive wild pig will be no more. Join the conversation and become a better gardener this spring.
To find out more about LearnToGarden.org contact Watters Garden Center by calling 445-4159 or visit www.LearnToGarden.org