by Ken Lain, the mountain gardener
A popcorn kernel is essentially a sealed container efficiently storing moisture and the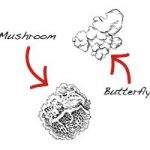 makings of a new plant. When enough heat is applied to a kernel, the internal moisture is turned into steam, and because steam takes up more space than water, the small shell cannot contain it, so it rapidly expands, creating a tiny, but powerful "POP".
Traditional popcorn is called butterfly or snowflake popcorn because it has "wings" and pops into different shapes. Popcorn that pops large and round without a lot of extensions is called mushroom popcorn. This is the kind that is often glazed or coated and sold as flavored, gourmet popcorn.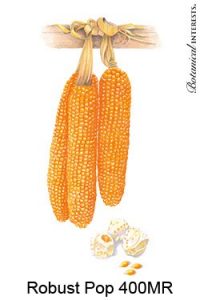 The 2016 organic popcorn seeds just arrived here at the garden center and they include three new varieties!
Robust Pop 400MR Popcorn – Electric orange kernels pop to the large, round shape preferred for kettle corn.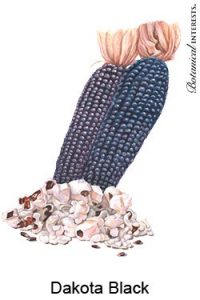 Dakota Black Popcorn – You'll pop over the gorgeous, jewel-like, blackberry colored kernels! The ears are showoffs in dried arrangements.
Strawberry Popcorn – These petite, strawberry-shaped, strawberry-colored ears make a colorful and quaint addition to centerpieces.  Popping is just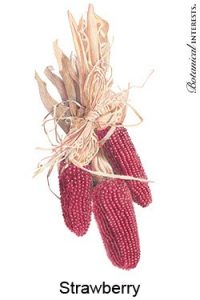 another benefit.
Until next week, have a 'poppingly' fun and safe New Year's Eve celebration!
Ken Lain can be found throughout the week at Watters Garden Center, 1815 W. Iron Springs Rd in Prescott, or contacted through his web site at WattersGardenCenter.com or  FB.com/WattersGardenCenter .