by Ken Lain, the mountain gardener
What is the most popular garden flower?
Beautiful backyard flower gardens.
What are the top 10 flowers?
Beautiful flower garden pictures.
What is the most beautiful exotic flower?

Some flowers capture the imagination like no other. Their sheer beauty makes them iconic, transporting gardeners in the remembrance of garden weddings, tropical destinations, and secret forests. These flowers may seem exotic, but many can be grown right here in the mountains of Arizona. Here are the most beautiful flowers you can grow in local gardens starting in April.
Bearded Iris is as tough and low maintenance as they are exquisite. Deep violets to solar yellow and everything between, these flowers steal the garden show. Striking flowers add a bold yet delicate element to arrangements and one of the easiest mountain perennials to grow.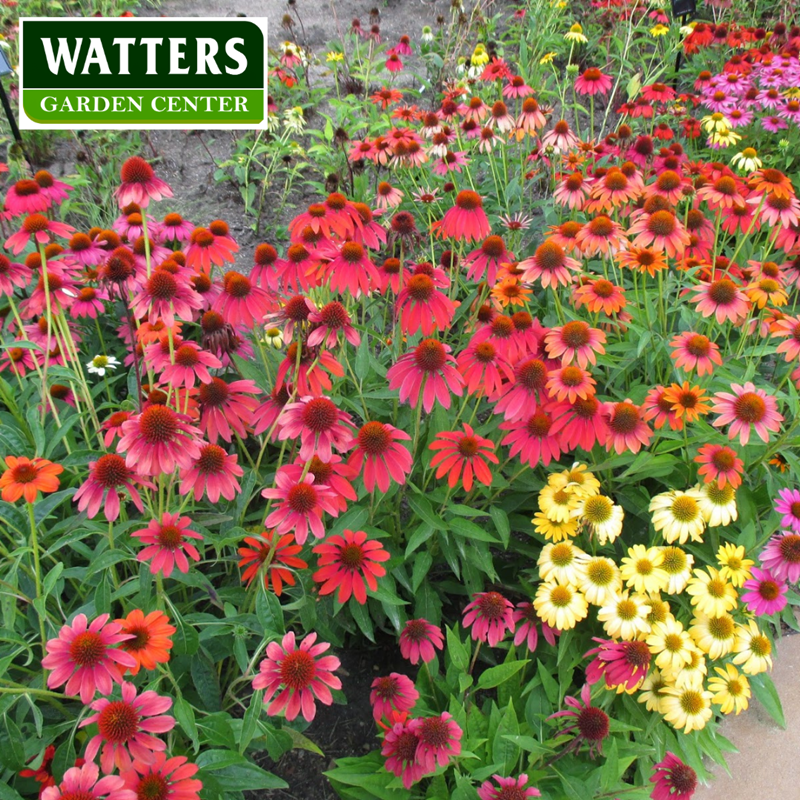 Cheyenne Spirit Echinacea and their rich colors evoke the mountain spirits where the genus has its origin. Plant with ornamental grasses for a prairie feel, tuck into rock gardens or among dry stream beds. This easy-care perennial is equally at home in mixed borders and cottage gardens. Pinch spent flowers to promote reblooming dozens of times through summer. In autumn, let them go to seed as winter food for finches and other birds.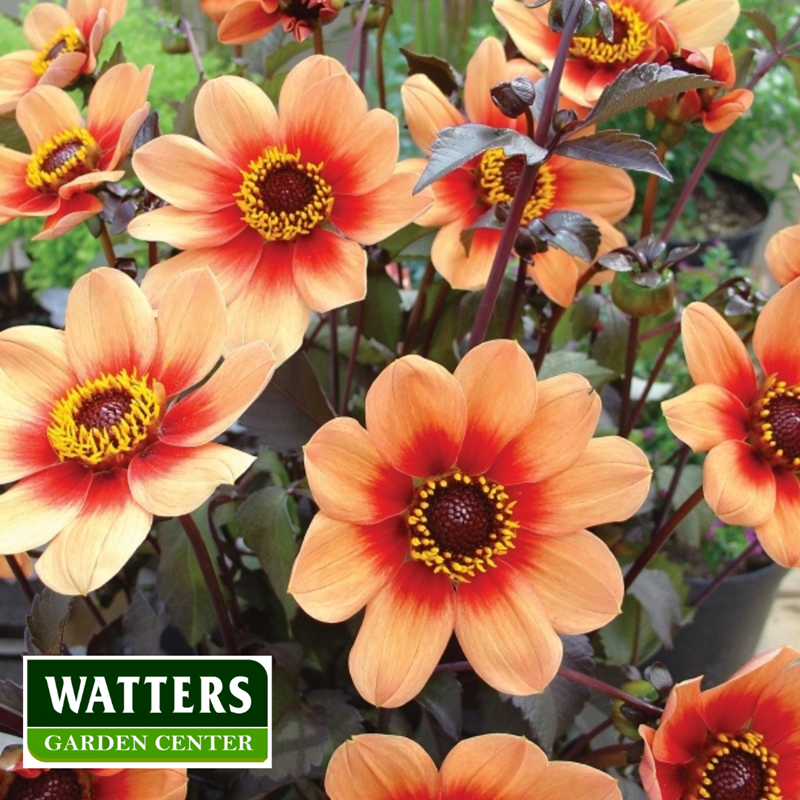 Dahlia automatically conger thoughts of giant dinner plate blooms at their mention. Dahlia includes small poms and single daisy-like flowers, and more. Provide plenty of Watters Flower Power Food and water, and your gardens are in for a show. Pinch flowers off the plant as they fade to encourage waves or reblooming flowers.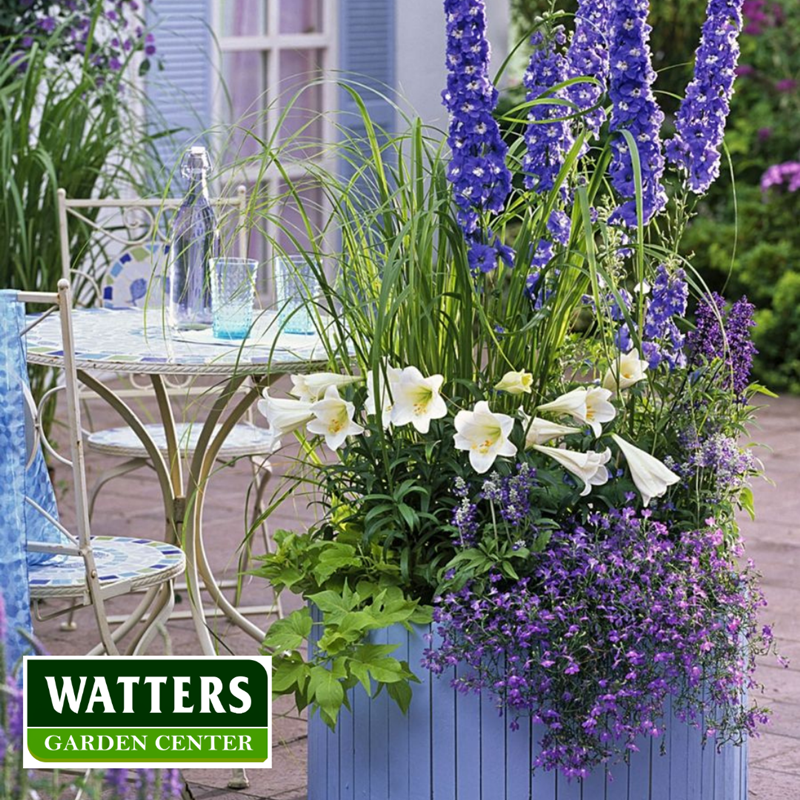 Delphinium show every coveted shade of blue, from wispy powder puff to robust violet. They like rich garden soil and grow so fast they need staking in windy areas. Feed every 2 weeks with Watters Flowers Power for waves of blue from this perennial bloomer.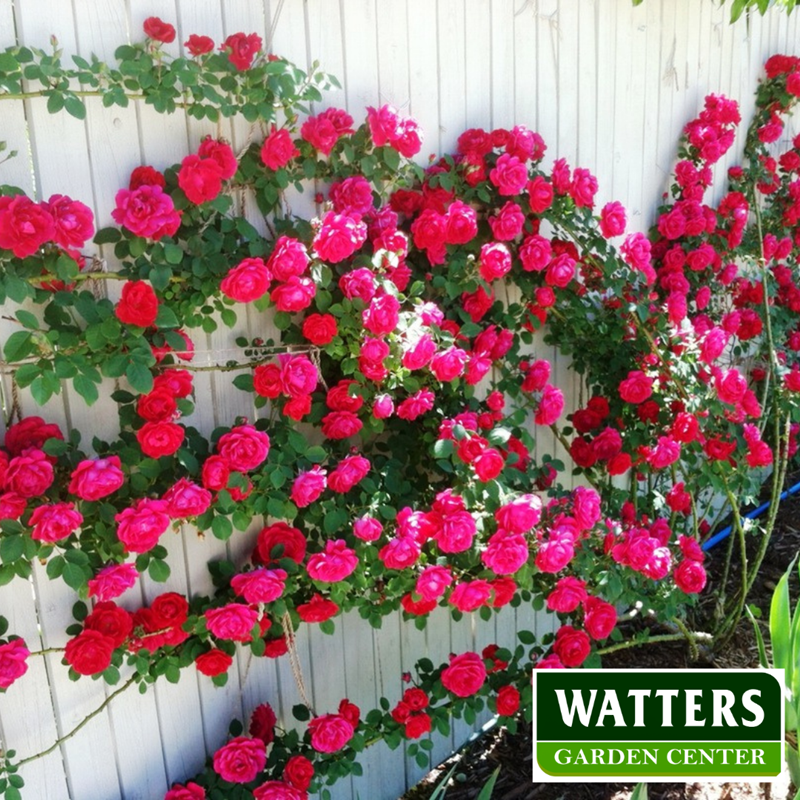 English Roses undergo an eight-year trial program to identify the most outstanding garden varieties. We focus on intoxication fragrance like your grandmother grew and a higher petal count than the others. The new Watters varieties almost resemble a peony flower. Our dry mountain air and intense sunlight make growing roses easier than in other parts of the county.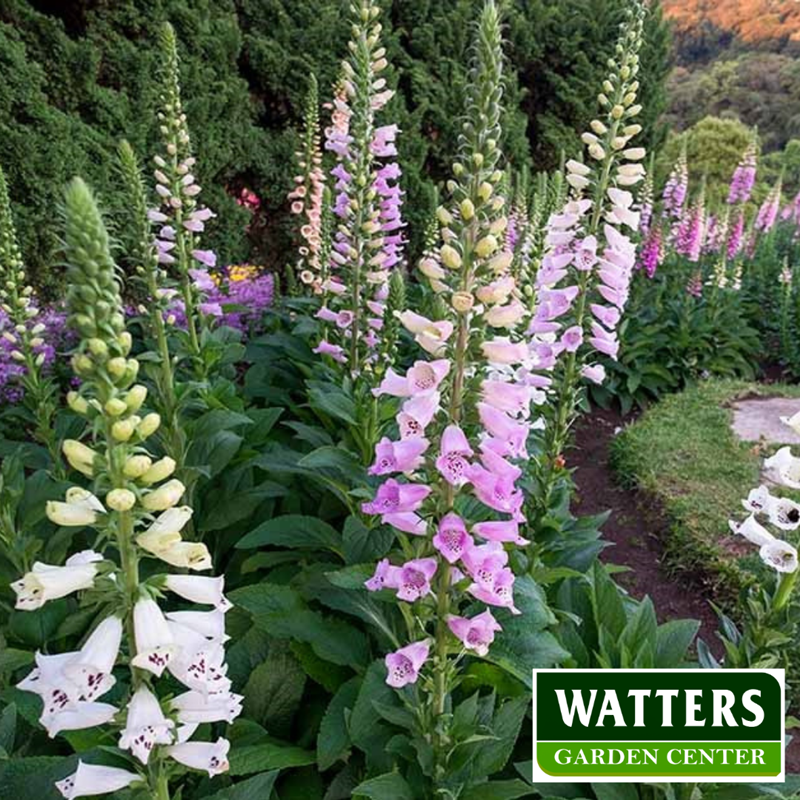 Foxglove (Digitalis purpurea) is the most beautiful flower in the landscape? Bumblebees seem to think so and love them so fondly that they sometimes spend the night in the tubular blossoms to get an early start when the sun rises. This flower blooms even longer in the garden's shade and grows so tall stakes are required on windy hilltops.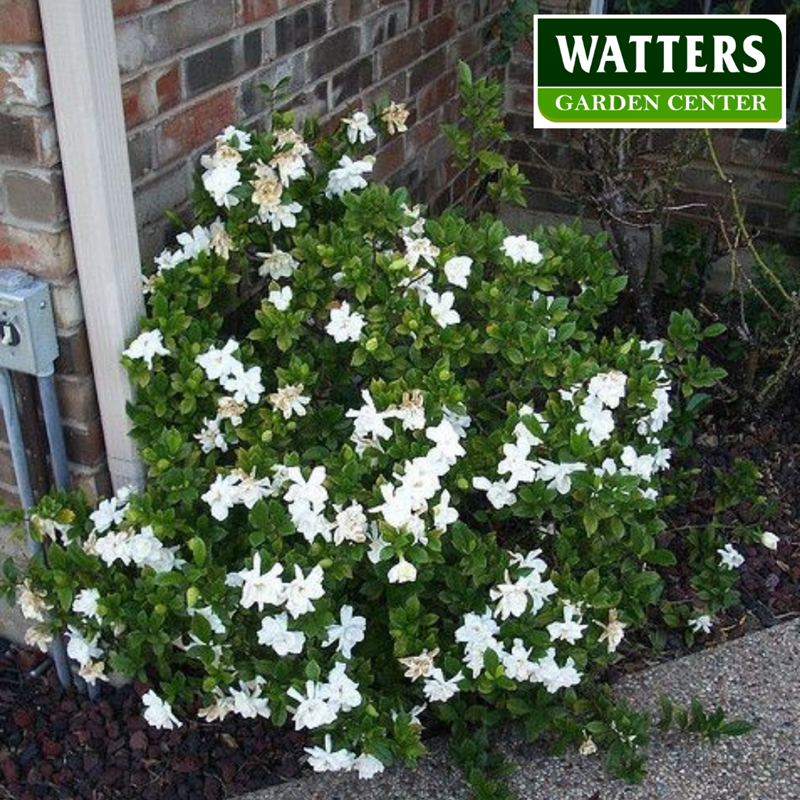 Frostproof Gardenia is the rock star of mountain gardenias. Lustrous, dark green foliage and large, fragrant, white flowers that measure 2-3″ inches wide. The upright habit is more tolerant of mountain sun than other gardenias, with flowers that resist late spring frosts without damage. Plant in containers by the front door and allow the fragrance to fill your home.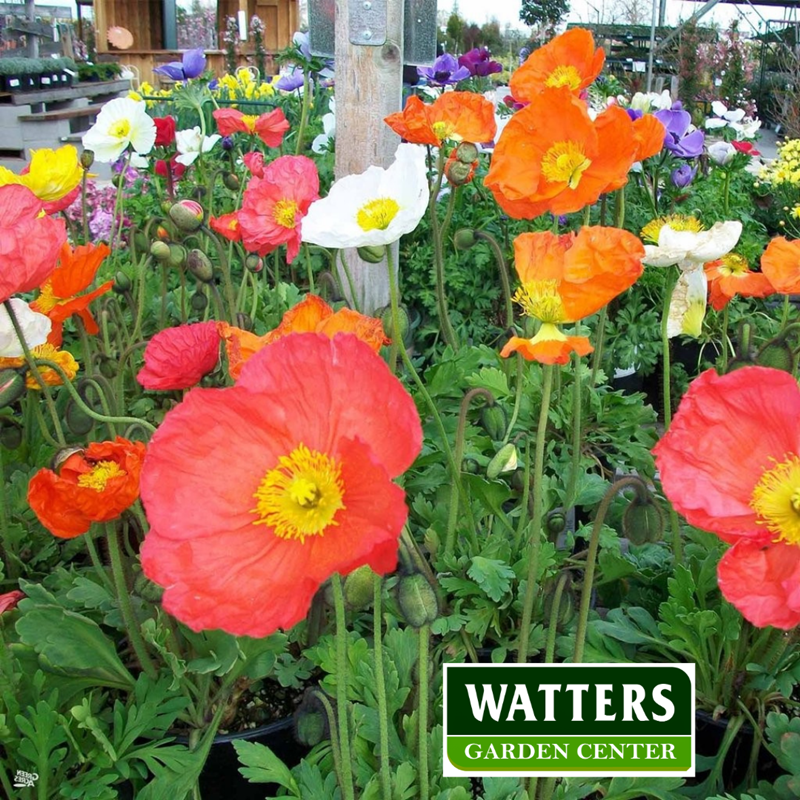 Iceland Poppy bloom early and often when spring temperatures are still cool. They look great in containers and raised beds. The multi-colored flowers hover a foot tall over other bloomers in the garden with little care.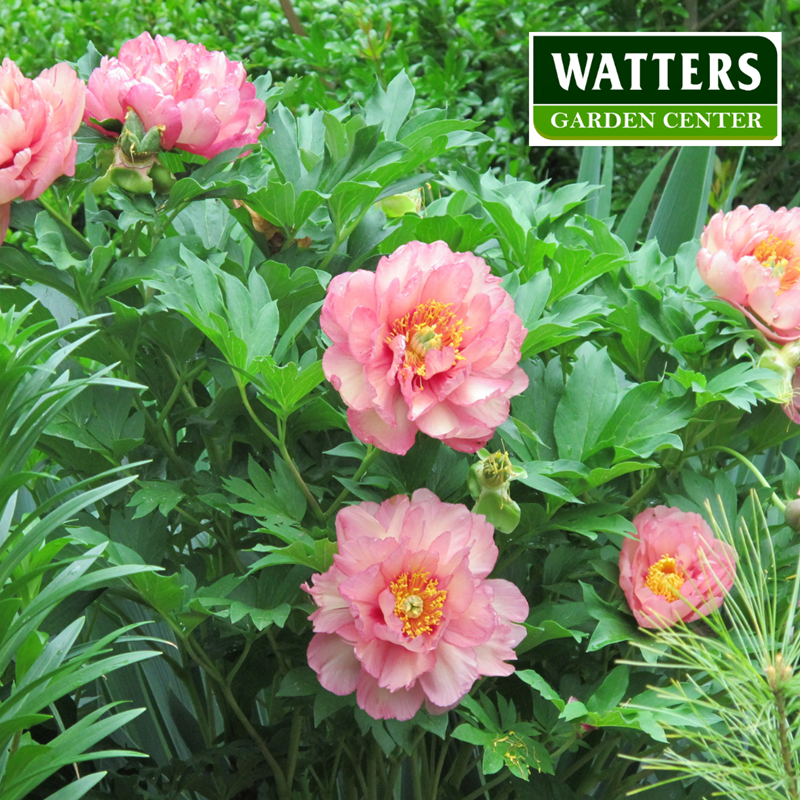 Peony (Paeonia), the name says it all. While there aren't really any unattractive peonies, most are the
perfect marriage of color and form. Peonies don't ask for much in their decades of life: full sun and good drainage are enough to produce masses of blooms in mountain gardens.
PJM Rhododendron is a chic shrub for the shade with an attractive shape covered with vibrant lavender flowers all spring. Prized for its winter hardiness, this rhododendron has dark green foliage tinged in fall and winter with a purple hue. Perfect for those with deer and javelina issues, they'll leave this plant alone.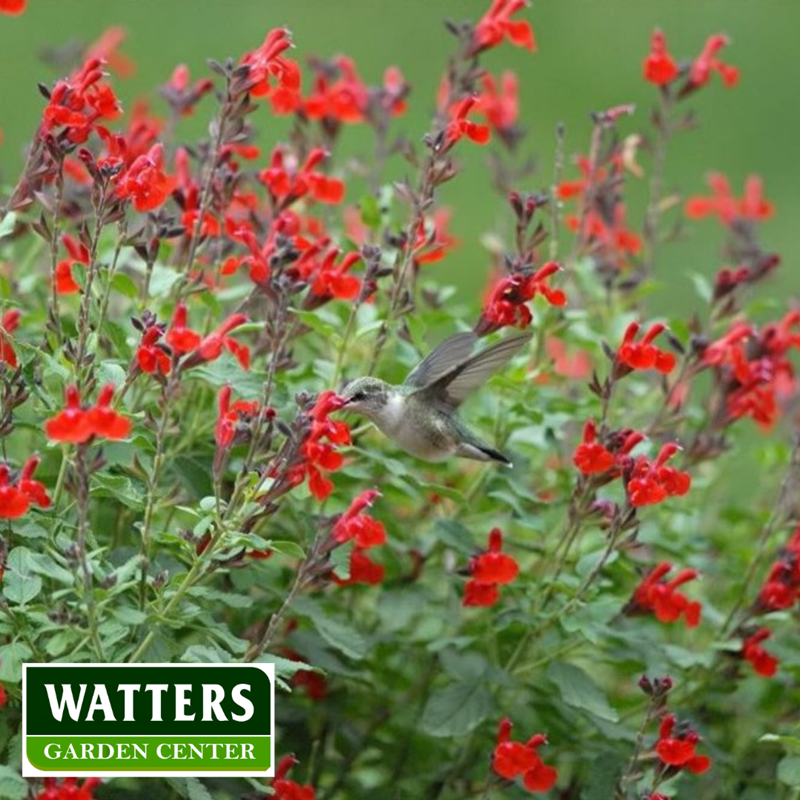 Radio Red Autumn Sage (Salvia Greggi) deserves a prominent location in your gardens. More compact, with larger flowers than other salvias. Keep lightly trimmed and utilize this bloomer as a low informal hedge or as a single specimen in a border or container garden. Hummingbirds cause a commotion over the red flowers for summer-long antics.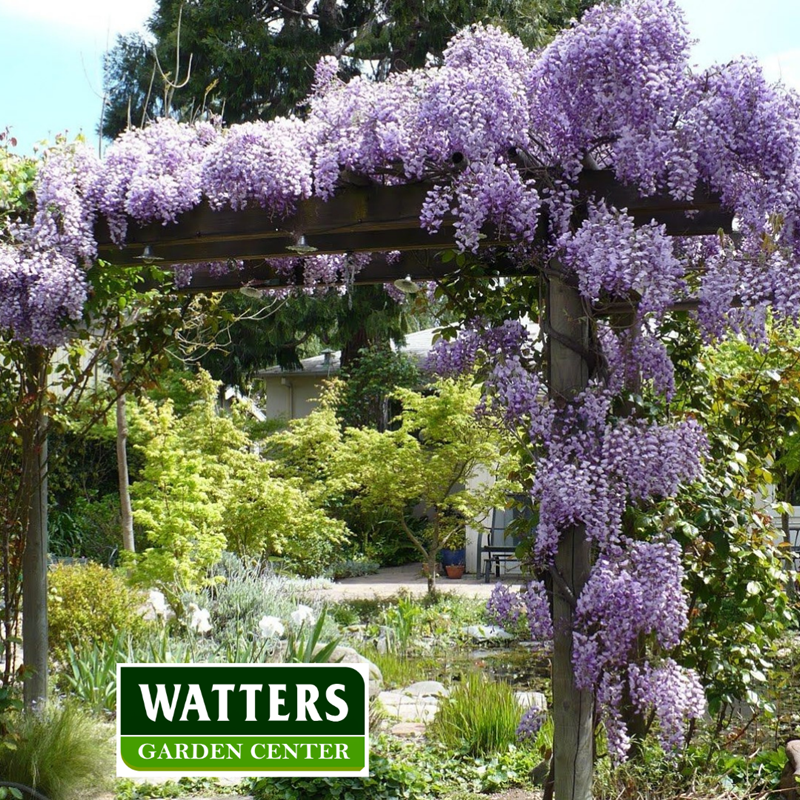 Wisteria in bloom gives the impression you have entered the Garden of Eden. Grow them over an entry, up a wall, or down the driveway fence. You can count on perennial blossoms to adorn your home. Give them a lot of sun, and feed 3 times per year with Watters 7-4-4 All Purpose Plant Food for an inspiring spring show.
Until next week, I'll be helping locals grow the most beautiful flowers here at Watters Garden Center.
Ken Lain can be found throughout the week at Watters Garden Center, 1815 W. Iron Springs Rd in Prescott, or contacted through his website at WattersGardenCenter.com or Top10Flowers.com.