by Ken Lain, the mountain gardener

The colors stun gardeners in their tracks. Thousands of roses are offered at the garden center in dozens and dozens of fragrances. Choosing the perfect one can be overwhelming, but not after this read.
Plant experts are hard at developing new hues and colors while improving the vigor and brilliance of garden roses. From the calm vibes of an all-white garden, the contrast of the color wheel, or the free-spirited look of a cottage garden, there is a rose color to suit everyone.
Roses Simplified – start with a color that tickles your fancy. This one choice narrows the rose field the most. Then let your nose choose your favorite fragrance. Here is a list of the top 6 choices in each color proven to grow in local landscapes with minimal care.
Bicolor Roses delight a gardener when planted among companions that emphasize a predominant color. Although bi-color roses are striking and different from single hues, they require no more care than a typical rose. Striped and two-toned roses offer soft blends like Tropical Delight, the reverse pattern on each petal of Parade Day, and exquisite blooms like the picotee Betty Boop and the candy stripes of Scentimental.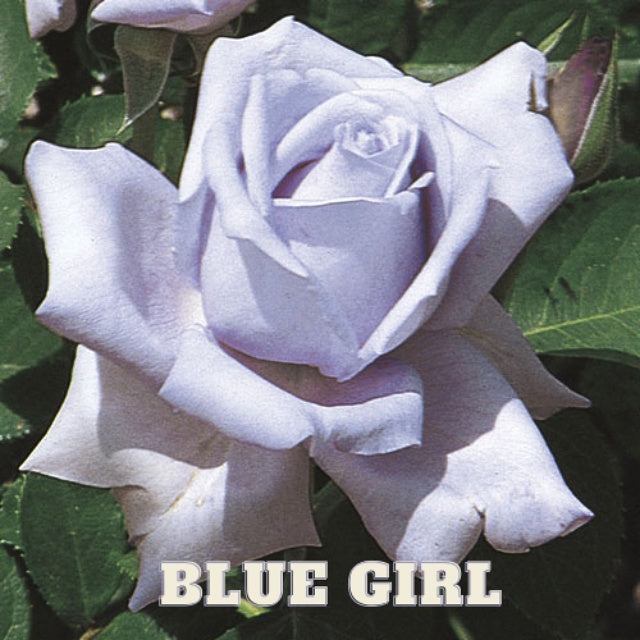 Blue Roses – any royal blue found at a florist is painted with artificial dyes. The demand keeps rose breeders busy. Roses lack the genetics to produce a genuine blue bush. Advanced genetic breeding has transferred blue genes from pansies and iris to roses for fragrant introductions. The latest long-stem roses are Barbra Streisand, Blue Girl, and Stainless Steel. Shrub and climbing roses look no further than Blue Moon, Love Song, and Shocking Blue.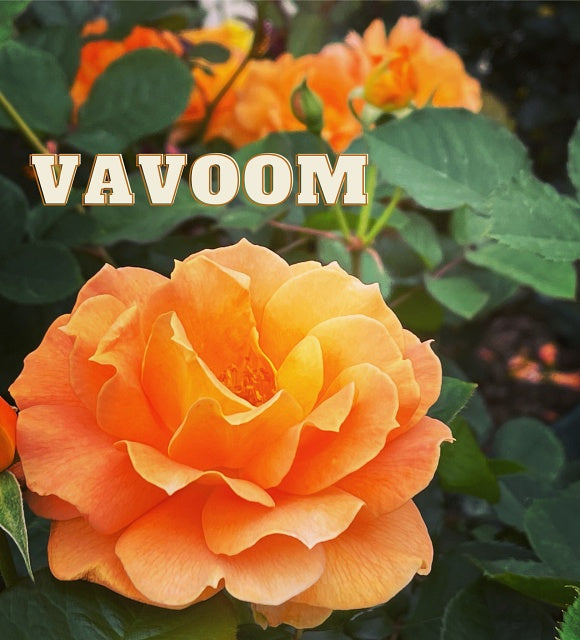 Orange Roses – Cheerful tangerine and dreamy apricot glow in the sunny garden. Oranges bring just the right blend of energy and warmth to the summer garden. Enormous oranges on long stems are found on Fragrant Cloud, Good as Gold, and Vavoom. Roses that pop in shades of saffron look no further than All A Twitter, Gingersnap, and Rosie the Riveter.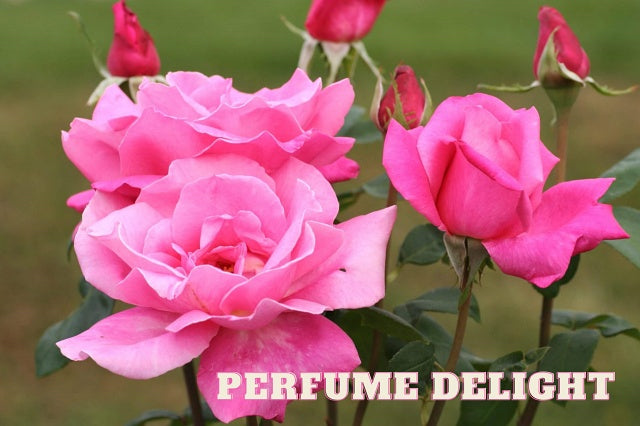 Pink Roses are in various colors, from bubblegum and fuchsia hues to romantic blushes of salmon and mauve. Some of the most fragrant roses are found in color pink. Easy to Please, Sexy Rexy, and the original Knockout Roses are the easiest pinks. The most famous pinks are All My Love, Peach, and Perfume Delight for long single flowers per stem. Each fills the garden in pink delight.
Purple Roses – most roses marketed as blue are variations of violet and purple. Bushes covered in repeat blooming dark purple, you want to grow Burgundy Iceberg, Fragrant Plum, and Love Song. You want to plant Ebb Tide, Intrigue, and Twilight Zone for deep plummy purples.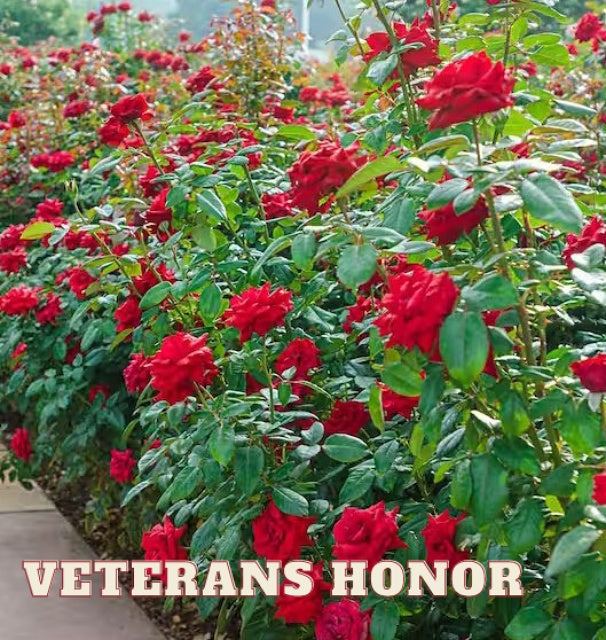 Red Roses – Trips to the florist for red roses end when you cut bushels from your garden. The best long-stemmed roses come from Hybrid tea varieties. The best clusters of easy-care reds come from Double Knock Out, Take it Easy, and Home Run varieties. Perfect reds with robust aromas are grown on Ink Spot, Mister Lincoln, and Veterans Honor.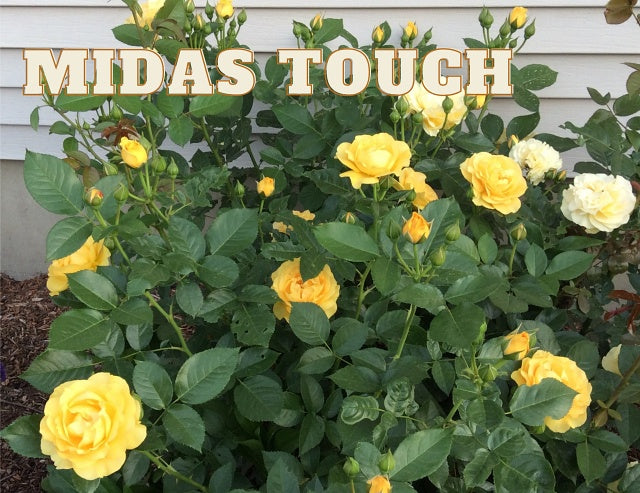 Yellow Roses offer the brightest colors from a distance. Across even large yards, these gold beauties outshine. Butterflies are simply an added benefit and a favorite flavor to local species. Shades of gold on long stems start with Henry Fonda, Hotel California, and Midas Touch. Doris Day, Edith's Darling, and Shockwave are easy-to-grow shrub types.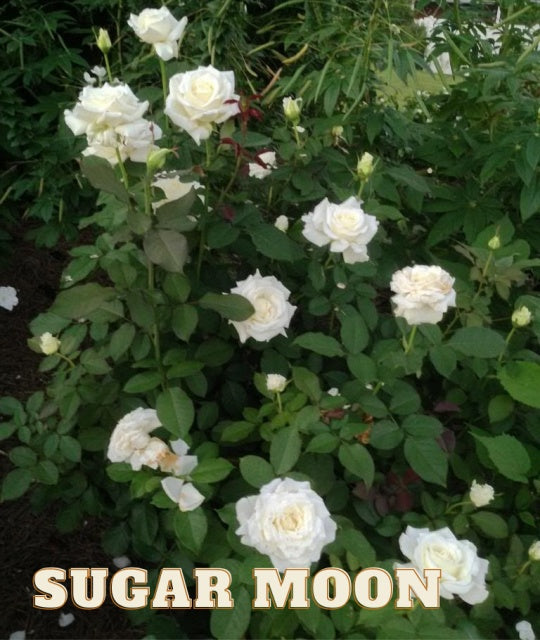 White Roses -Gardeners who favor white roses are in for a real treat because some of the hardiest varieties are white. Giant flowers are cut from hybrid John F Kennedy, Pop John Paul, and Sugar Moon. The intensity of the fragrance is felt by everyone. Many white roses have a touch of cream or pink that adds to their allure, but if you're looking for a pure white rose with no undertones, grow Iceberg, Gourmet Popcorn, and Pillow Fight.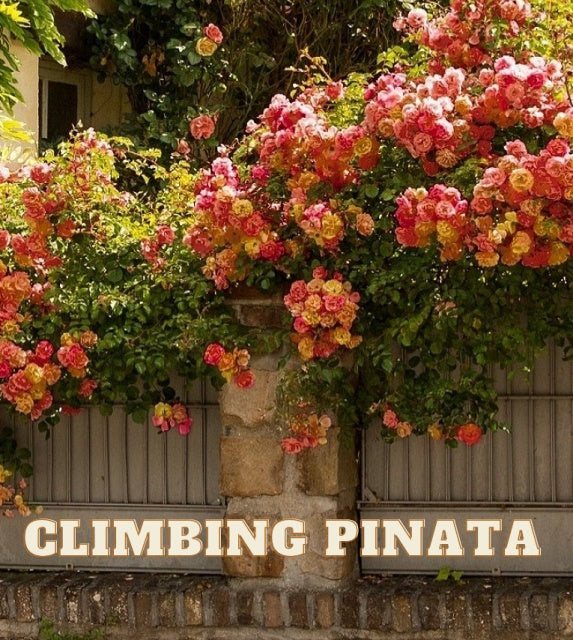 Rainbow Roses are straight out of a unicorn's garden. They are created with trickery from professional sprays and dyes that add color uptake through rose stems. Two roses that naturally fade to a different color as the bush matures through the season come to mind. Joseph's Coat and Pinata are fragrant and bright, requiring no trickery to add beauty to the garden.
Until next week, I'll be helping gardeners grow brighter roses here at Watters Garden Center.
Ken Lain can be found throughout the week at Watters Garden Center, 1815 Iron Springs Rd in Prescott, or contacted through his website at WattersGardenCenter.com or Top10Roses.com.