by Ken Lain, the mountain gardener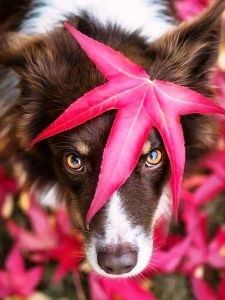 Many gardeners ask if it is necessary to rake leaves off of lawns or out of the gardens. Some leaves, such as those from red maple trees, are stunning lying on the ground and are all-natural, which seem to be indicators to leave them where they are. Then, the sight of perfectionist neighbors raking leaves off of rock lawns are cause to wonder.
Don't have time to view the entire article? See the highlights below:
Large leaves can smother plants, best to rake them off of lawns and out of flowerbeds
Pine needles and leaves prevent water and nutrients from penetrating into the ground
Garden pests are drawn to unkept leaves; they're like doorways into your gardens
Ginkgo, crabapple, golden locust and ash have smaller leaves that blow away easily in the wind
Feed plants now with 7-4-4 All Purpose Food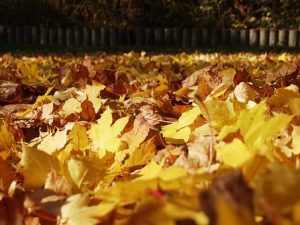 Garden Health, not Just Tidiness
There is a healthy reason for blowing leaves out of the gardens or off of lawns that is far more important than a tidy landscape. Plants need to breathe, and they can be suffocated if buried under a pile of leaves. With days becoming shorter, layers of leaves covering plants make it difficult for them to get as much sun exposure as they need.
If a thick layer of sycamore leaves is left smothering your garden without being shredded first, it's an open invitation to earwigs, pillbugs, cutworms, and other pests. When leaves are left on a lawn, brown patch, mold, and grubs are sure to follow.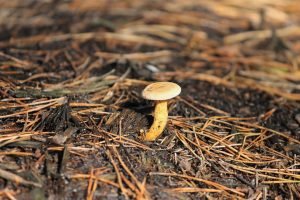 A thick layer of pine needles or leaves often forms a barrier blocking water and nutrients from entering the soil. It also reduces airflow from getting down into the root systems of lawns and perennial beds. Matted leaves over your patch of wildflowers can prevent new seedlings from emerging next spring. More info @ (Are Pine Needles Bad for the Garden?).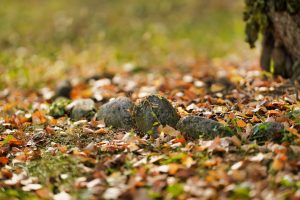 Leaves Hamper Growth of Kentucky Bluegrass, Fescue, and Ryegrass
Mountain lawns are most active when the weather is cool. Fall and early spring are when bluegrass, rye, and fescue are most active, needing sun, water, and nutrients to strengthen their root systems. A mat of leaves blocking the sun will cause damage quickly. This is why a fall feeding with 7-4-4 All Purpose Plant Food is so effective.
The Details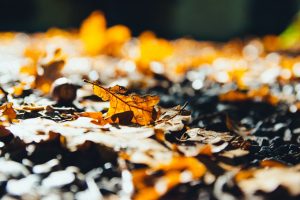 It isn't necessary to rake every last dry leaf out of our gardens. Homeowners that hunt down every last leaf from their lawns are worried about maintaining perfectly manicured landscapes. A few leaves hanging out in a perennial bed, or tucked between yucca blades are not going to damage the plants. Only a thick layer of leaves will do that.
If you plan on mowing your lawn again this fall, the mower blades will shred any remaining leaves. A mulching mower shreds leaves, so they can lie between the blades of grass, becoming fertilizer for the lawn. I use the bag attachment on my mower for my Autumn mow to collect the shredded leaves and grass. I add the shredded mixture to my compost bin (How to Compost) or spread a layer of shredded leaves over next year's vegetable gardens.
Small-leafed trees are easier to clean up after. If you are planting a new tree this fall, you might factor in this variable. Leaves fallen from trees like golden locust, crabapple, ginkgo, and purple robe locust don't have the vibrant red colors of oak or blaze maple leaves, but they simply are blown away by the wind!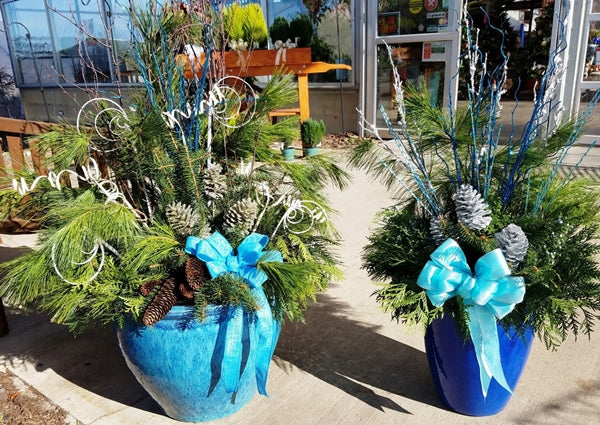 BYOB Garden Event November 7 @ 4-6 pm – This is an invitation for you to join a garden party hosted at Watters Garden Center. Lisa and I will be teaching how to create holiday porch pots to celebrate the up-coming holidays. Free admission to all that "BYOB" of their favorite wines or other beverages to share with other gardeners in attendance. We'll provide the bottle openers, corkscrews, and glasses. Bring along an empty planting container if you'd like one of our experts to guide you through your own decorative pot creation. This Class is now full, call Watters (928) 445-4159 to reserve your space at the next session of this very popular Class.
Ken Lain can be found throughout the week at Watters Garden Center, 1815 W. Iron Springs Rd in Prescott, or contacted through her web site at WattersGardenCenter.com or FB.com/WattersGardenCenter .