by Ken Lain, the mountain gardener
Autumn leaves are a wonderment of the season. Although dropped leaves make for extra work, I really enjoy the seasonal change.  When most of the leaves have dropped, we pile
them high and play in them.  Bailey, our Scottish Terrier, enjoys playing in a nice pile of leaves as much as the grandkids do.  We all enjoy the season!
I do have my favorite autumn color trees.  Some trees seem to hang onto leaves and drop foliage throughout the winter.  Some trees seem to skip autumn colors and go right to brown. I like a tree that shows off its colorful leaves, then sheds them in a short time, making clean up a less drawn out and, therefore, a far easier task.
For these reasons, I find some trees more desirable than others. When helping friends at the garden center choose just the right trees for their yards, I guide them to the following choices:  Maples and Oaks have the best red colors and are easy to clean up.  Raywood Ash, and Choke Cherry have the best purples of autumn leaves.  Aspen, Arizona Ash, cottonwood, and locust are famous for their mountain golds.  For smaller trees I look to Redbuds, Hot Wing maples, and crabapples for hardy, showy color that require simple maintenance.  Of course, there are other good choices, but these are good for starters.
The chill in the evening air makes this an ideal time to plant autumn trees.  The secret to fall planting success is water.  Make sure that newly planted shrubs and trees are deeply watered at least twice a month, and you will find enormous spring growth next year.  Better growth than that seen from trees planted in spring.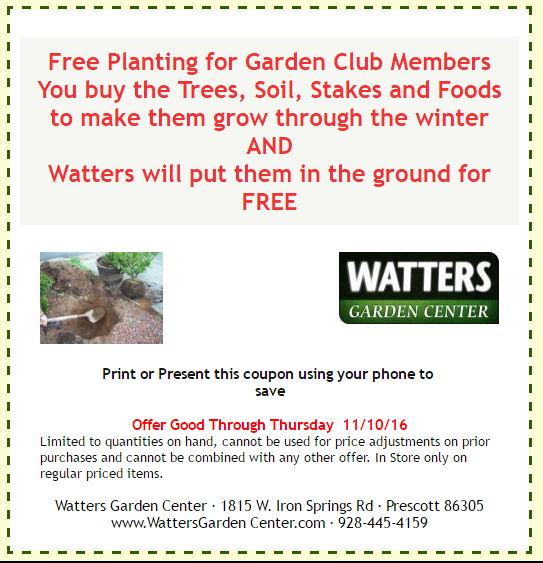 10 Fun & Practical things to do with fallen leaves
As mentioned before, make a big pile of leaves in your front yard — a BIG pile — and jump around in it! Even my dogs enjoy the action. When your neighbors stop and stare, invite them to join you. Include grandchildren to create lifelong memories for them and for you.
Run your mower back and forth through a layer of leaves to break them up, and then use the pulverized leaves as mulch over your perennial garden.
Contact your city or county office to find out if there is a leaf-composting project in your area. Find out when you can start picking up compost.
Take long walks around the neighborhood and make a mental note of very tidy yards with big trees. These people probably rake and bag their leaves daily. Contact them and ask if you can have their leaves for your compost pile. The answers are almost always "yes".
Make a scarecrow by stuffing leaves into old clothes — or into burlap bags. Set the scarecrow in a lawn chair by your front door to amuse the mailman.
Fallen leaves provide winter cover for beneficial garden insects like lacewings and ground beetles. You can serve your need for a neat garden and the insects' needs for winter homes by creating a 'Refugio' for your garden. Simply make envelopes of chicken wire, fill them with fallen leaves and sticks, and place them in a sheltered location. Make your 'Refugio' (Spanish for shelter or refuge) into creative shapes, and you have garden art, as well!
Select the prettiest leaves to iron between sheets of waxed paper. Mount the ironed leaves on mat-board and frame them for year-round enjoyment.
Pile leaves in the paths between your vegetable garden beds. They provide a dry walking surface, and next spring you can rake the decomposed leaves into your planting areas.
Add fallen leaves to worm composting bins. They introduce key decomposers, such as springtails and microbes, to the worm bin ecosystem and help the worms do their jobs.
Collect attractive fall leaves, nuts, acorns, branches with berries, and other fall garden treasures to make unique, one-of-a-kind dining table centerpieces. Make place cards by writing dinner guests' names on sturdy leaves using a gold glitter pen.
All fallen leaves are like garden gold:  a big FREE load of organic fertilizer strewn about our yards. If the leaves' nutrients were bagged and sold as fertilizer, they'd command a hefty price. But, left where they lie, leaves can mess up rock lawns, smother grass, blow across walkways, and annoy the neighbors. Every year savvy gardeners invest a bit of sweat-equity to claim this autumn bounty for their gardens.  Try raking up the fallen leaves and turning them into compost.  Let's enjoy the season's glorious colors, then collect the fallen leaves, compost them, and give our gardens a taste of nature's richest soil amendment
It's exciting to get outside and rake up those wonderful, versatile autumn leaves.  Best of all is the pleasure of working out-of-doors enveloped in the high country's perfect autumn weather.
Until next week, I'll see you in the garden center.
Ken Lain can be found throughout the week at Watters Garden Center, 1815 W. Iron Springs Rd in Prescott, or contacted through his web site at WattersGardenCenter.com or  FB.com/WattersGardenCenter