by Ken Lain, the mountain gardener
Your yard is meant to be a place of refuge, entertainment with the best of friends and family, a source of fresh air and enjoyment. This is the place to relax, unwind, and have fun.
You might find yourself avoiding the backyard if there's too much stuff, difficult to move around, or there is always a project calling your name.
In this garden column, we simplify the backyard for more enjoyment this year. Start clean as possible; make it a place you want to get away to. A refuge for kicking back and relaxing and enjoying the things you love, like swimming, working out, or eating with friends and family.
So here we go with the 11 ways to better enjoy your yard this season.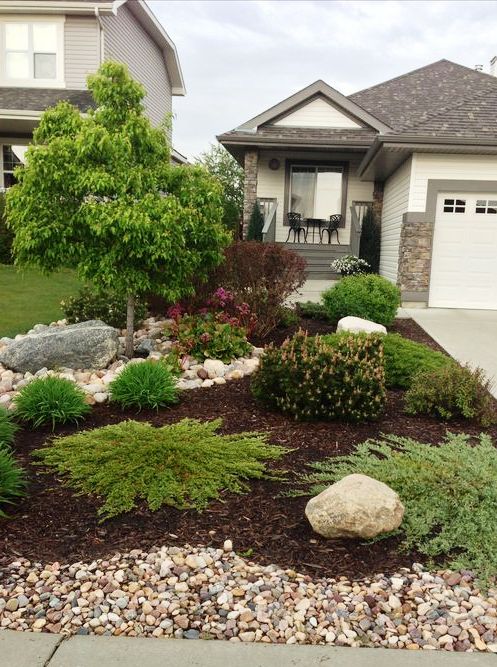 #1 Clear the Clutter – cleaning the clutter, prune overgrown trees and hedges, relocate play equipment, or donate it if your children are too old for slides and swings. Recycle broken furniture and accessories or things that don't seem to belong in the yard.
#2 Highlight the View – If you're lucky enough to live in a home with a view, don't be shy about creating a space to enjoy the scenery. Frame the view with trees and hedges. Aspen is the tree to use on either side of a stellar view; they draw you into the scene.
#3 Deep Seating – Cushy seating, lounge chairs, and outdoor sofas really allow you to stretch out and relax, whether it's under an umbrella, the deck, or the balcony of an apartment. How about adding a hammock for truly deep relaxation?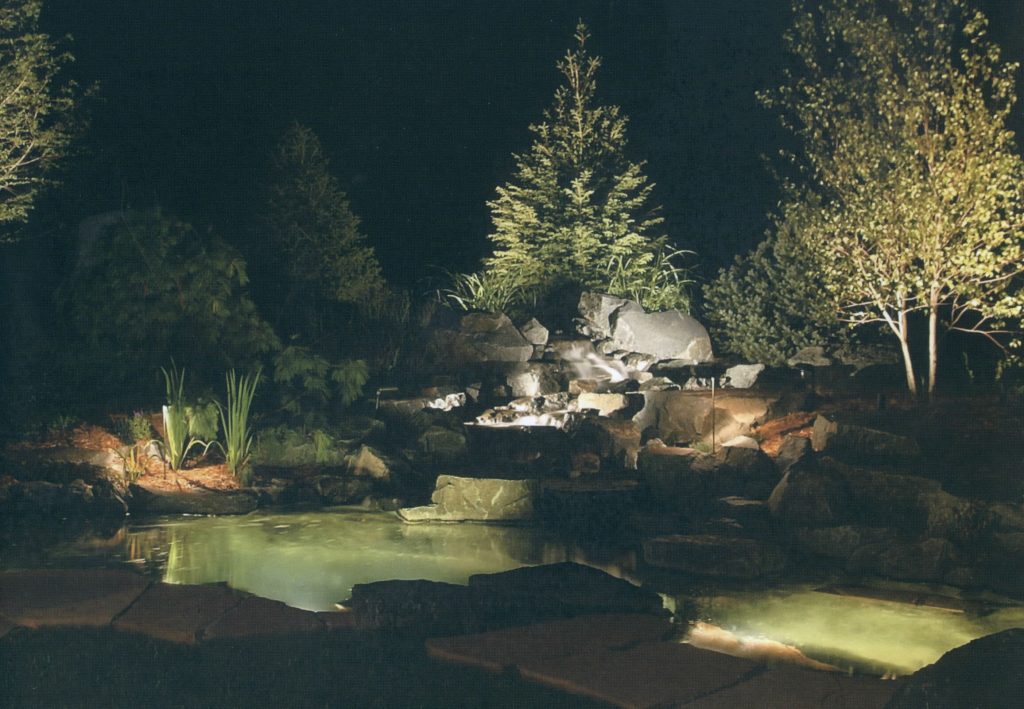 # 4 The Sound of Running Water – The sight and sound of water have a calm, restorative effect. Consider a garden pond, koi pond, wading pool, garden fountain, or birdbath.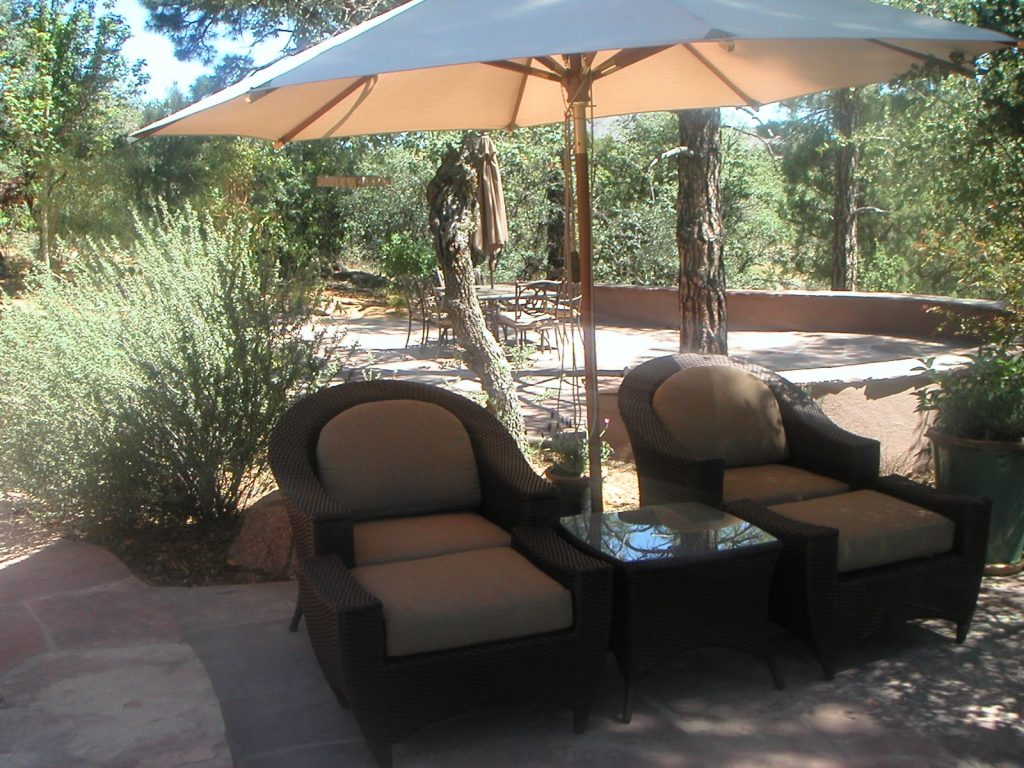 #5 Let There be Shade – Garden Umbrellas reminds me of pool time at a posh resort or beach. Gazebos, pergolas, awnings, and vines growing overhead have a grander effect. The granddaddy of them all is a big, bold tree filtering the mid-day sun for your enjoyment.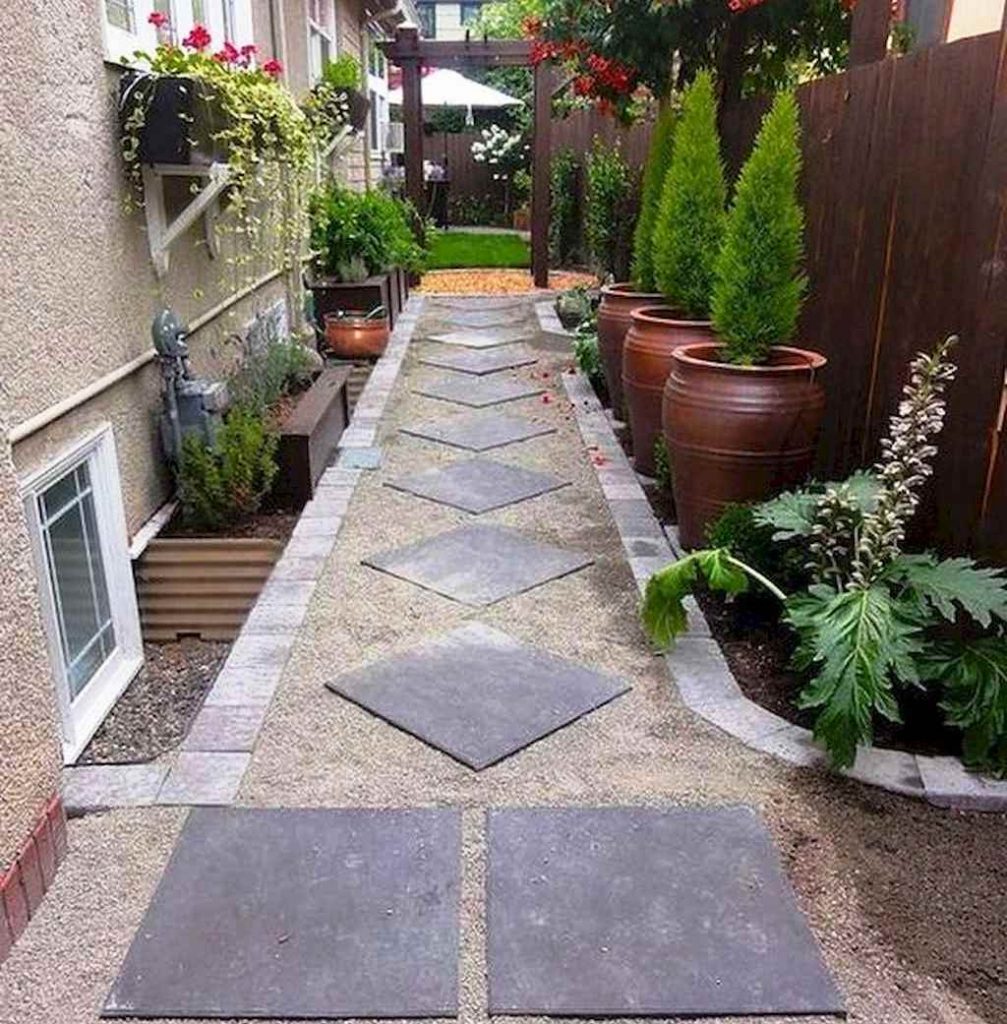 #6 Right Plants – A good design transports you to your favorite vacation spot. Who wouldn't want to step outside every day to a yard that reminded them of that trip to Maui, Tahiti, or Sedona? Choosing the right plants is important. Mix native trees, shrubs, vines, and perennials adapted to our climate.
Ask for help when needed. Watters 'Garden Consultants visit your home to place trees just right, block views, add fragrance, and sold garden problems. We help a lot of gardens through iPad and digital phone photos to create a relaxing space, plus they can line up planting services for you.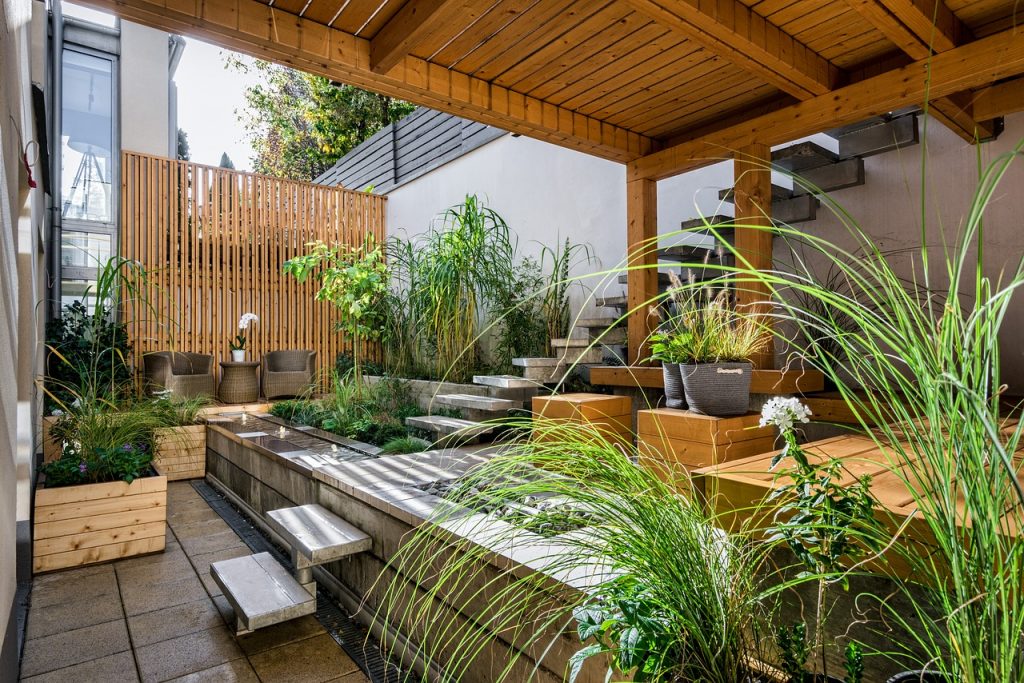 #7 A More Inviting Patio or Deck – A slab of concrete with a few plastic chairs and a charcoal grill just don't cut it. Create a space that beckons you to leave the warm nest of your den for a plant-filled, private oasis in your own backyard. Make the patio a place where you long to spend time, perhaps relaxing in the sun, practicing yoga, reading, hanging out with friends, whatever your pleasure. Ad personal touches that make it uniquely yours.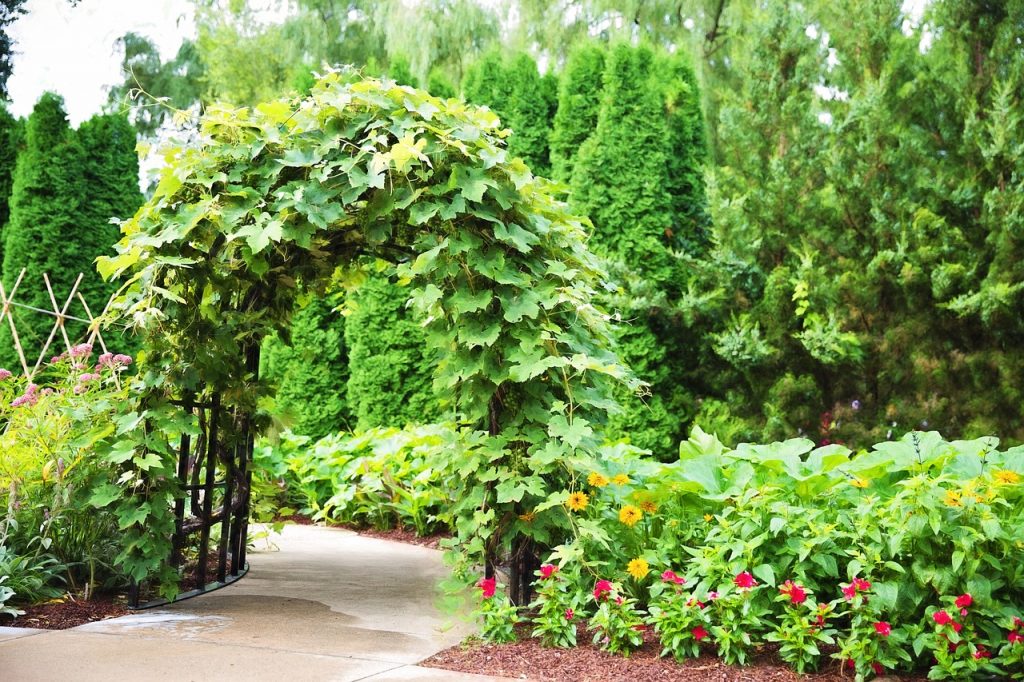 #8 Privacy is an integral part of a relaxing outdoor room. Placed screens, walls, and fences to give your garden a sense of mystery and surprise as you move through the landscape. Arbors and overhead roofs add to that feeling of seclusion and provide shade.
#9 Let There be Fire – A fire pit, chiminea, or fireplace instantly adds warmth to the yard, especially during the evenings or spring and Autumn. What can be more relaxing than talking with friends next to a fire or cuddling as you both stare deep into the flames?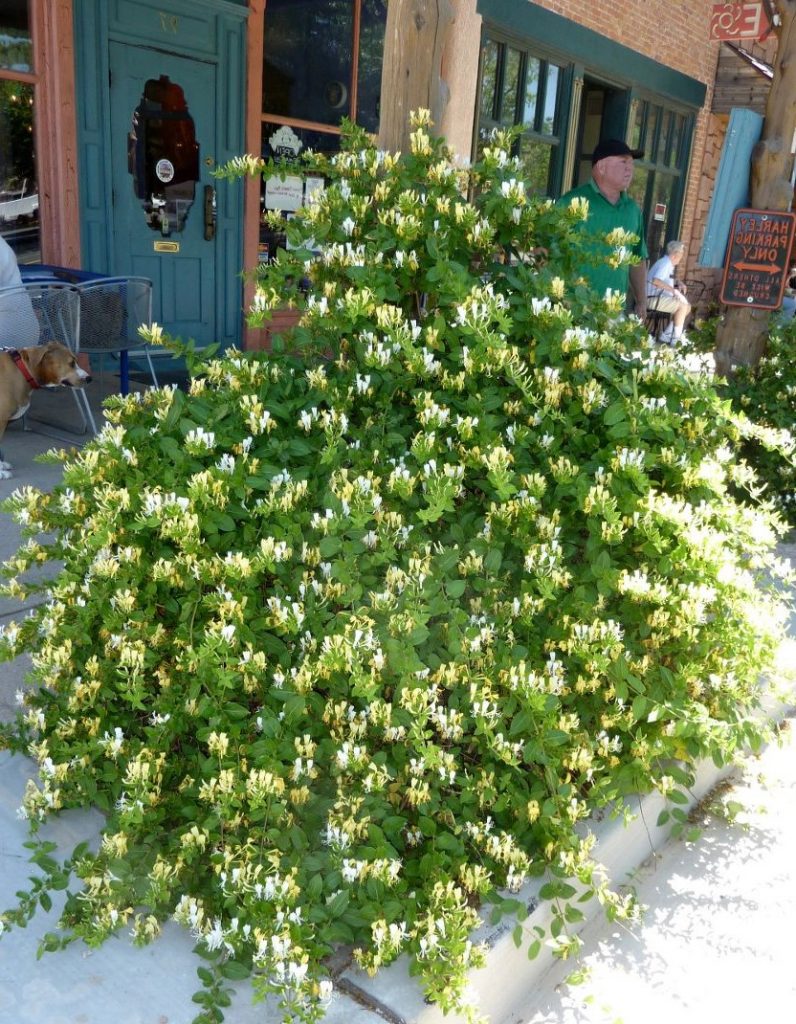 #10 Intoxicating Fragrance – Scented outdoor candles are lovely, but why not plant the real thing? The intoxicating scent of flowering lilac or honeysuckle vines are incredibly strong in the evening. Choose specimens to grow near outdoor seating and dining areas.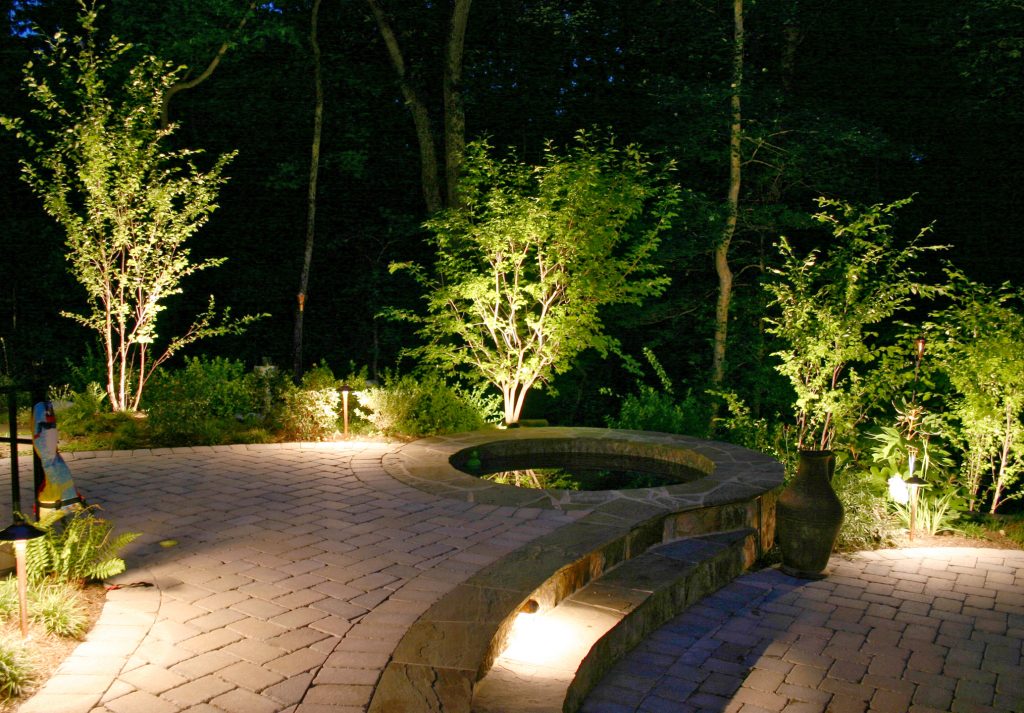 #11 Resort Style Lighting – the right kind of lights illuminate the yard, lures you to spending time outdoors, and keep you and your guest there until mornings dawn.
Watch the sunrise with a cup of Joe, stunning vistas, private backyard BBQ, and watch the perfect sunset with friends. Then roasting marshmallows with the grandkids are signs your landscape is right. You'll love your backyard again by implementing a couple of these design tips.
Until next week, I'll be helping gardeners create comfortable landscapes here at Watters Garden Center.
Ken Lain can be found throughout the week at Watters Garden Center, 1815 W. Iron Springs Rd in Prescott, or contacted through his web site at WattersGardenCenter.com or Top10Plants.com.