by Ken Lain, the mountain gardener
How to grow tomatoes in pots from seeds.
Growing Cherry and Early Girl Tomatoes in containers.
How often should you water a tomato plant?
5 reasons you keep killing your potted tomato plants

Tomatoes continue to rate among the top summer plants in gardens. This is such a large plant, they are challenging to grow in small containers. Here are five insider tips to growing better tomatoes in containers.
Containers are ideal for tomatoes for a multitude of reasons. When unfavorable weather is expected, your baby plant can be moved indoors. Protection from critters and control over your garden soil all make containers appealing.
One – Use Really Big Containers
One of the most important things to ensure tomato success is to use a big container—the bigger, the better. You need a container with 1′ square foot of soil per plant, and 2 square feet is better. Make sure your container has good drainage, then fill it within 1″ from the top with Watters Potting Soil, and you're ready to plant. Some gardeners suggest adding herbs or marigolds around your tomato. Beginners should refrain from adding other plants in a container. Your tomato does not like to compete for water with other plants.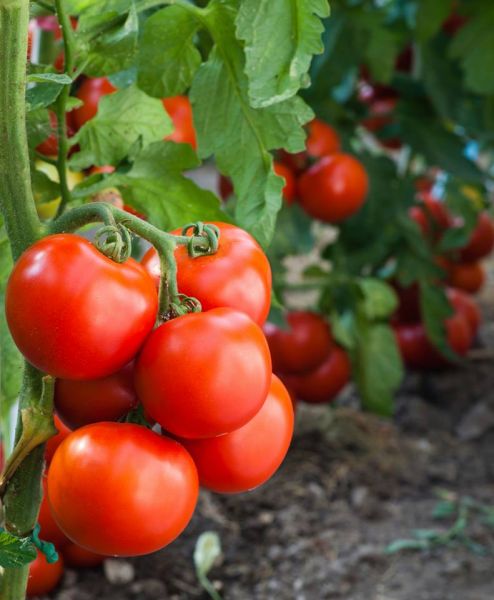 Two – Plant Tomatoes Deeply
Tomato plants have deep roots. When planting your seedling, dig a hole, so most of the plants' stem is underground. Only the top-tier foliage remains above ground. Remove all the leaves and branches below the soil line. Each root hair on the buried stem turns into roots creating a more vigorous, productive plant through summer.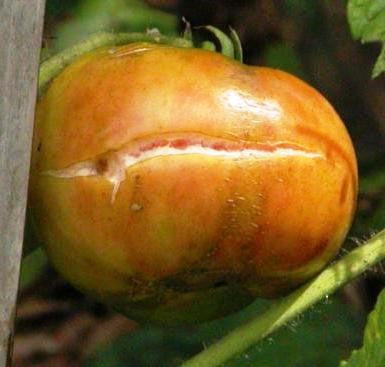 Three – Water Soil Consistently
Consistent soil moisture is the key to sweet tomatoes ripe off the vine. Inconsistent moisture causes exploding, cracking, and splitting skins. Hydrate plants before the heat of the day when plants use water more efficiently. Water the soil without splashing the foliage when possible. This reduces blight and fungus issues.
Aqua Boost Crystals really take the edge off tomatoes. The mycorrhizal infused polymers swell into moisture-rich gelatin that holds 200x its weight in water. The mycorrhizal fungi increase root formation on all vegetable plants.
Four – Feed Your Tomatoes
Tomato plants enjoy a decadent meal with lots of snacks between. Watters 6-4-4-7 Vegetable Food is equivalent to a large steak and potato meal, with Flower Power the Snickers Bar in plant terms. Indulge them, and you're rewarded with pounds of fresh tomatoes.
Use the pelletized Vegetable Food every 6 weeks for consistency, but they still enjoy snacks between meals. The water-soluble Flower Power is added to your plants' irrigation regimen every 2 weeks. The same feeding program grows remarkable peppers, squash, cucumbers, and pumpkins.
Five – Let the Sun Shine
Tomatoes grow best with 6+ hours of sun per day, and more is better.
That's the beauty of containers; they can be relocated when more sun is required. While tomatoes love the sun, new seedlings can be scorched by too much, slowly acclimate them to sunny growing conditions. Likewise, early exposure to wind weakens and destroys small plants. Lastly, tomatoes are like a sunbather on a tropical Cancun beach. Keep the temperature above 60 degrees, or they want to go inside until warm again. Above 90 degrees, they become hot and want to take a dip into the cooling waters.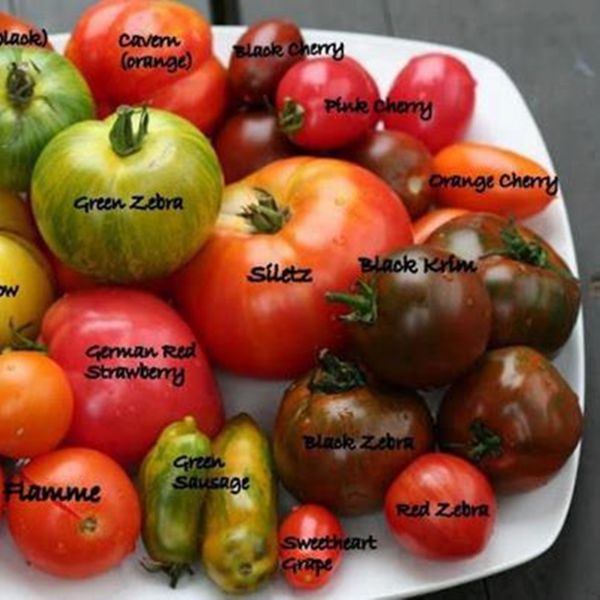 Best Varieties to Grow – Hundreds or more tomatoes consistently come off cherry-type plants like Sweet 100, Yellow Pear, and Red Cherry vines. Plants that produce medium-sized fruit also grow well. Start with Early Girl, Celebrity, Roma, Champion, green German, and Black Russian for heirloom tomatoes. If you plan to grow large slicing tomatoes, you want to start with the largest plant possible and start them early. This recommendation goes for Brandywine, Big Boy, and all Beefsteak varieties.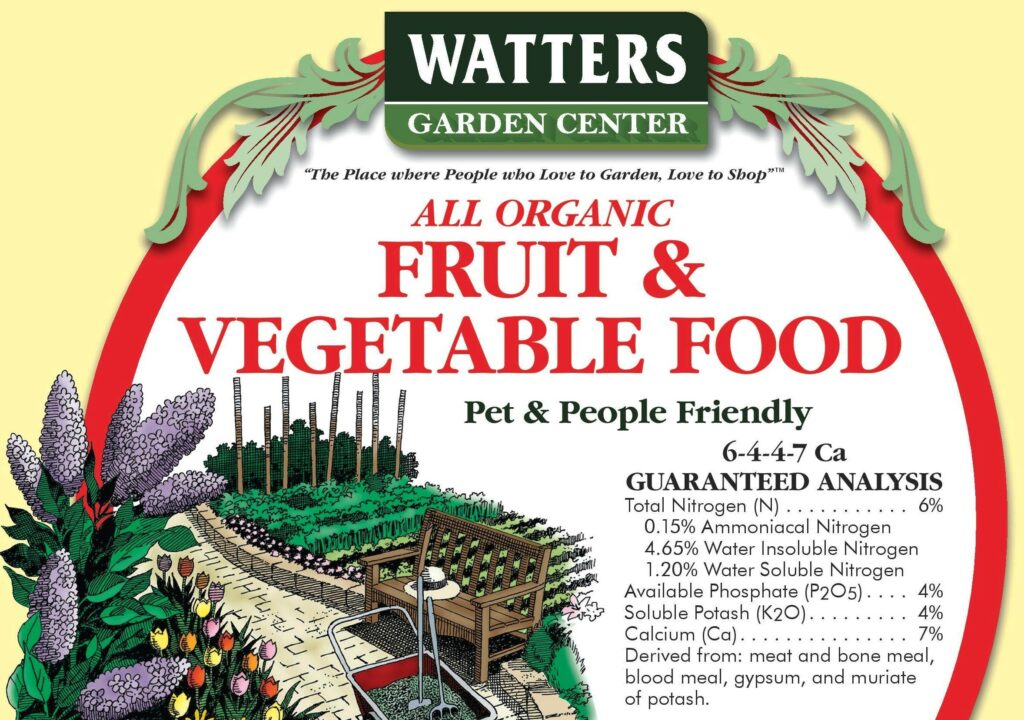 Natural, Safe, Organic – All of Watters vegetable and herb plants are nurtured using only organic methods and never genetically altered. The garden center is filled to overflowing starting April with hundreds of varieties to choose from.
Until next issue, I'll be helping local gardeners choose the perfect tomatoes for the garden here at Watters Garden Center.
Ken Lain can be found throughout the week at Watters Garden Center, 1815 W. Iron Springs Rd in Prescott, or contacted through his website at WattersGardenCenter.com  or  Top10Vegetables.com.