by Ken Lain, the mountain gardener

January isn't thought of as a prime gardening month in Northern Arizona. Gardeners in Southern Arizona know it's the perfect time for cool-season vegetables and flowers. It is warm enough to direct sow much of your garden, but keep your row covers handy. Even in frost-free deserts, January can be a complicated month for gardeners. Extremes and Arizona go hand-in-hand with unpredictable winter weather is always a gamble.
Weather and growing conditions vary widely in Arizona. Sudden storms and an unpredictable season make it difficult to know just when to start your vegetable and flower seeds in spring. Below are some guidelines based on USDA hardiness zones and your last expected frost date. Remember, hardiness zones measure the highest and lowest average temperatures. As always, be sure to use common sense and gardener instinct.
USDA Zones 1 thru 5 – Bellemonte and White Mountains
If you're in Zones 1 through 5, content yourself with growing something fresh indoors in January. Seeds for indoor microgreens are readily available in January. Plant a mix of your favorites like arugula, beet greens, mizuna, and pea shoots.
Even faster, try growing sprouts. They germinate in days and are packed with nutrients. Mix things up a bit and try radish, peas, and even sunflowers greens.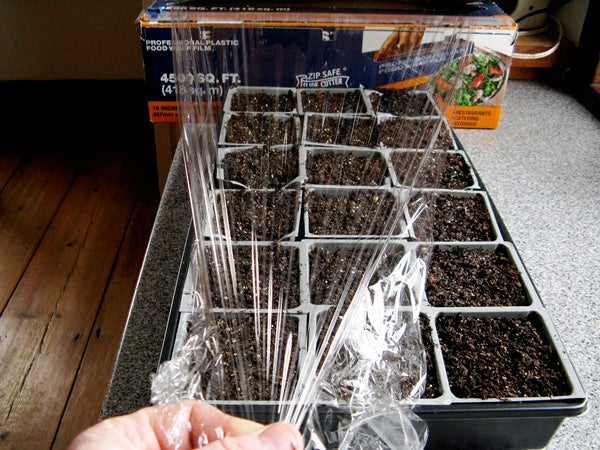 USDA Zone 6 – Williams, Flagstaff, and Showlow
Zone 6 gardeners have more options in January than their Zones 1–5 counterparts.
Indoor Vegetables, Herbs, and Flowers
Now is the time to start seed indoors for notoriously slow-to-grow celery, parsley, onions, and leeks. Celery and parsley seeds need several weeks just to germinate. Plus, you have many seed choices like large yellow bulbs, red torpedos, and even doughnut-shaped cipollini.
Start early spring bloomers indoors under lights like begonia, browallia, delphinium, dusty miller, pansies, and snapdragons.
Outdoor Flowers
Daffodil and tulip bulbs you didn't get to in Autumn can still be planted, but hurry. If the bulbs are still firm, you will have flowers this spring.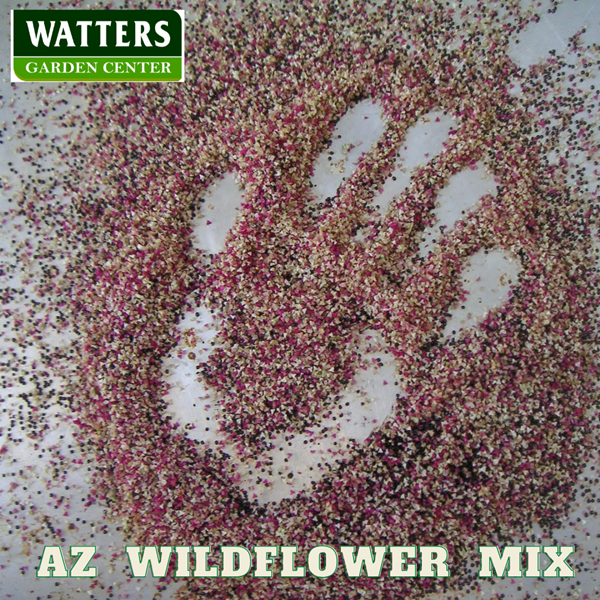 USDA Zone 7 – Prescott, Payson, Chino & Prescott Valley,
January weather in zone 7 is some of the trickiest to predict but offers excellent possibilities.
Indoor Vegetable, Herbs, and Flowers
If you haven't started your celery, parsley, leeks, and onions, get them started indoors. Toward the end of the month, you can also begin broccoli, cabbage, cauliflower, kale, and lettuce to transplant outdoors in March. 15 Vegetables Best Started by Seed
Seeds of geranium and coleus can be started at the end of the month. They need several months to mature into transplants.
Outdoor Flowers
Take advantage of the unpredictable January weather and direct sow wildflower seeds that germinate better with the stratification of freezing and thawing, like larkspur, poppies, and Nigella.
USDA Zone 8 Verde Valley, Sedona, Kingman, Humbolt
Zone 8 gardeners have some great options.
Indoor Vegetables and Herbs
If you haven't started your celery, parsley, leeks, and onions, get them seeded right away. Peppers can also be sown indoors since they need extra time to reach transplant size for April planting.
Cool-season crops such as broccoli, cabbage, cauliflower, kale, lettuce, and other cooking greens multiply quickly. Start now so they are ready for early spring planting in March.
Outdoor Vegetables, Herbs, and Flowers
When the soil can be worked, bare-root asparagus and strawberry plants can be planted as they become available at the garden center. January is also an excellent time to plant fruit trees.
You can direct sow root vegetables and hardy greens, such as beets, bok choy, carrots, radishes, even peas. You can transplant onions, broccoli, cabbage, chard, and kale seedlings by the end of January. Harden them off first, and keep the row covers handy.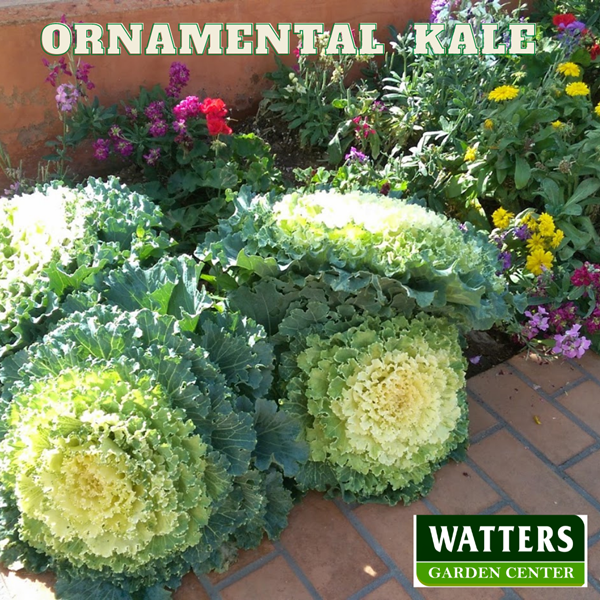 USDA Zones 9+ Phoenix, Tucson, and Yuma
In January, the cool growing season is in full swing for Zones 9 and 10.
Indoor Vegetables, Herbs, and Flowers
Start seeds of eggplant, kale, lettuce, melon, peppers, squash, tomatoes, and basil so that transplants will be ready to harden off as the weather heats up in April.
Go ahead and start flower seed indoors of cosmos, marigolds, sunflowers, and zinnia.
Outdoor Vegetables, Herbs, and Flowers
Transplant seedlings of broccoli, cabbage, cauliflower, chard, and Asian greens. Be sure to succession sow to keep the harvest coming. It's also safe to direct sow several vegetables in your gardens like arugula, cabbage, carrots, kale, lettuce, onions, peas, radishes, spinach, and turnips.
Now, cold hardy fruit trees, such as peaches and nectarines, can be planted. Plant tender fruits like citrus until the weather stays warm.
Watters Free Garden Class Series Saturday's @ 9:30 am
Join the garden fun as we share local tips, tricks, and garden advice sure to make a difference in your garden this year.
Jan 15 – Happy, Healthy Houseplants with Professional Style
Jan 22 – Top Local Landscapes with Flair
Jan 29 – Why January is the Month to Plant Wildflowers
Until next issue, I'll be helping local gardeners here at Watters Garden Center.
Ken Lain can be found throughout the week at Watters Garden Center, 1815 W. Iron Springs Rd in Prescott, or contacted through his website at WattersGardenCenter.com or Top10Plants.com.