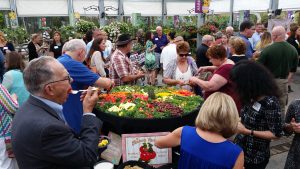 Gardeners love to grow fresh herbs, but do we know how to use them in our food? On August 5, Watters Garden Center is proud to feature local business owner and Culinary Specialist Debbie Maranville as the guest instructor in the free garden class "Herbs: From Plant to Plate" at 9:30 am. The event will be held at the garden center at 1815 Iron Springs Road in Prescott.
Debbie knows her herbs and uses them to create health-centered food choices that focus on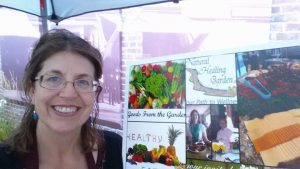 utilizing local produce and delicious organic food as the owner of Prescott's Natural Healing Garden. Join her for a tantalizing cooking demonstration that will focus on the best techniques to get the herbs from your garden to spice up your cooking. Participants will smell, touch, and taste homegrown herbs, and learn to use them in healthy, easy-to-make culinary delights. Herbs are great for great for gardens for their durability and animal resistance, but they are also great for the overall wellness of their gardeners!
The class is free to the gardening public.

Debbie Maranville is the co – owner of The Natural Healing Garden- Massage and Wellness Center in Prescott, AZ and leads her catering services, "Goods from the Garden – Healthy Fusion." She has been in the food and beverage industry for over thirty years and is passionate about preparing foods made with love. Whether it's a wedding, family gathering or any social and memorable event, Debbie loves to share and present healthy food. Currently, she is attending Herbal Wisdom Institute in Prescott Valley, AZ where she has enthusiastically enjoyed learning about the power of herbs and plants and how they kick up a recipe.
Watters Garden Center is a locally owned and operated garden center that specializes in providing avid gardeners and novices alike with the expertise and products to get things growing in the mountains of Arizona.