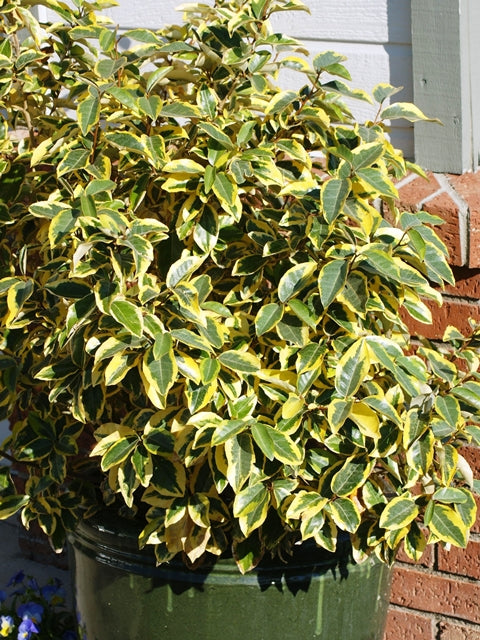 Variegated leaves of bright gold and blue provide interest every month of the year.
Growing to head high, she screens out the most obnoxious neighbor while standing up to blistering heat and wind.
The super sweet flowers are utterly animal proof, even javelina and deer don't like the taste of this local shrub.
Best planted in the heat of summer for faster growth.