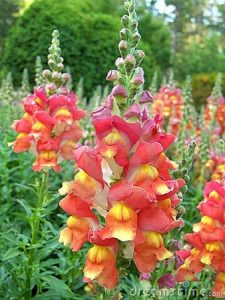 Ornamental grasses, thyme lawns, and fall flowers all love a good monsoonal rain. Plus, anyone working a garden knows that a shovel goes through soaked ground like butter.  Well, maybe not quite like butter, but undoubtedly more easily than the holes dug during the crusty, dry months. Trust me on this; during this monsoon season many new plants have gone into the soft ground at the Lains' casa. Rain definitely is a gardener's best friend.
Our part of the country is celebrated for its mild four-season climate, but gardeners new to the region often don't realize just how nice it really is:  Gardens can be encouraged to bloom 10 months out of the year!
However, by the end of October the first frost will arrive, taking out summer flowers and leaving the yard looking rather decimated. That means that there are only two months of blooming left for our gardens' summer flowers. However, a strategic planting of cold-loving bloomers can keep flower color in the yard right into next year.  September is the month to plant the hardy plants that will bloom through November and December. Garden centers have brought in their first crops of mums, dusty miller, fall marigolds, Johnny jump-ups, and pansies.  The available crops of winter bloomers only get bigger and better as we approach October.
~~ ~~ ~~ ~~ ~~ ~~ ~~
Any unhealthy plants that are struggling, out of bloom, are bug prone, or are mildew covered should be cleared out of our late summer landscapes.  This will make room for the flowering plants that will persevere well into those first cold months. Some summer blooming plants still look so good in September that it can be difficult to pull 'em and toss 'em. However, the secret to early winter flowers is in planting early enough to take advantage of rains and the warm ground. Cold hardy bloomers should be established before the soil cools in late fall. So buff up your inner courage and pull out those plants that have to go!
~~ ~~ ~~ ~~ ~~ ~~ ~~
September is the month to harvest most mountain vegetables and herbs. Although summer rains have increased the harvest, much rain brings the chance of blossom end rot.  Watch fruits for black spots showing up where the blossom was. The slightest calcium deficiency causes this phenomenon, but it is easily corrected.
To combat this rotting, while encouraging more flavorful fruit, spray plant foliage with 'Rot Stop'.  This is the most effective form of liquid calcium, and it even prevents future fruit damage.  Spray problem plants once a week through September to increase production, flavor, and rot free fruits.
Baskets full of tomatoes are sitting on our kitchen counter waiting to be processed.  If you are overwhelmed by the bounty from your garden, don't forget that fresh fruits and vegetables are a blessing gratefully received at our local food banks and soup kitchens.  Most fresh food donations are so few they are delivered and used the same day they are donated.
~~ ~~ ~~ ~~ ~~ ~~ ~~
Garden Alert – Spittlebugs have landed and are sucking plants dry. White slimy globs ooze from the outer new growth of plants as this tiny brown bug drains the life out of our plants.  Just run a hand through the foliage and if it comes out slimed, there is a problem.  Not only is the slime ugly, it also is dangerous to plants. Locally, recent damage has been found on grapes, autumn sage, and Virginia creeper.
Although any insecticide can kill spittlebugs, it's difficult to get the bug killer through all that white slimy spittle. With some organic 'Home Harvest' spritzed on each infected area, the bugs soon are eliminated. As it can be sprayed up to the day of harvesting, it is an insect eliminator that is safe for human consumption, and is no threat to birds and pets.  With the grape harvest so heavy this year, we need to be especially careful to select and apply the appropriate bug killers.
~~ ~~ ~~ ~~ ~~ ~~ ~~
Only family and closest friends are allowed into my private gardens.  This is because, and fellow gardeners will concur, my gardens give me an escape from life's pressures and guarantee some alone time.  They truly act as a sanctuary to me.  However, I don't mind sharing my gardens through video.   All the recent new plantings going into my gardens provided the perfect opportunity to shoot another local video.  My latest YouTube production is "How to Plant for Local Success", and it shares the steps needed for new plantings to thrive.  The six-minute garden tutorial virtually guarantees success in the landscape.  Check it out and if helpful, give it "a thumbs up" and share with family and friends who are interested in gardening:
[youtube]https://www.youtube.com/watch?v=GD-QfKs82_A[/youtube]
~~ ~~ ~~ ~~ ~~ ~~ ~~
Free Class – The season's first fall garden class will be next Saturday at 9:30 a.m. in Watters' back greenhouses. The topic is "Autumn Colors Enjoyed at Home". Each attendee of this free class will learn how to add beautiful color to their landscape.
Until next week, I'll see you in the garden center.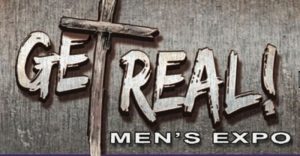 Calling All Men!
Don't miss out on the "Get Real" Men's Expo Saturday September 7th @ Prescott Mile High Middle School