by Ken Lain, the mountain gardener
Best Types of Foliage Plants. Large leaf outdoor plants.
Leafy outdoor plant names.
Foliage plant care.
Large leaf tropical plants.
Best Plants for Colorful Foliage.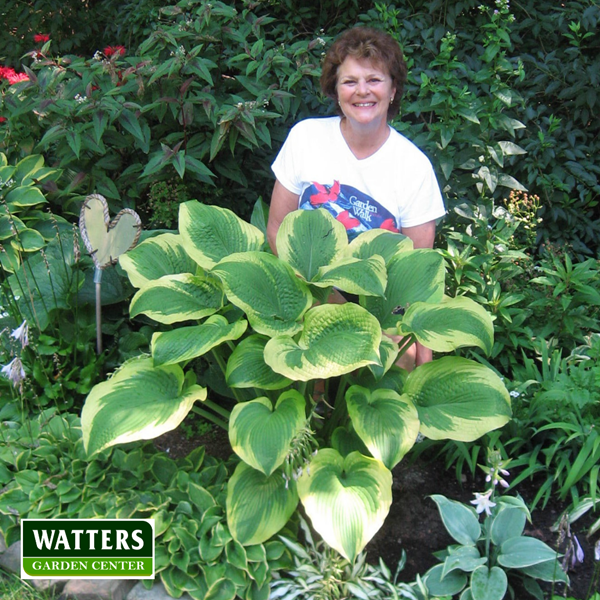 Next time you hit the garden center, think leaves. Flowers come and go as the summer growing season wears on, but foliage remains vibrant nonstop.
"Gardeners don't realize foliage plants are a kaleidoscope of color, from gold and chartreuse to blue, burgundy and near black," says Katelyn Lain-Cespede, an owner at Watters Garden Center. "Some plants have foliage of a single color; others are variegated with stripes and spots. Leaves may be soft and round, straight and spiky, big, medium, or small. In other words, you can get almost any look you imagine."
Kate's Insider Tip: Many foliage plants also produce flowers as a bonus. Removing flower stalks when they're small keeps leaves lusher since all the plants' energy goes into the foliage formation. This also prevents plants from forming seeds, so you don't have to worry about unwelcome offspring.
Here are our favorite plants from A to O with Dazzling local Foliage: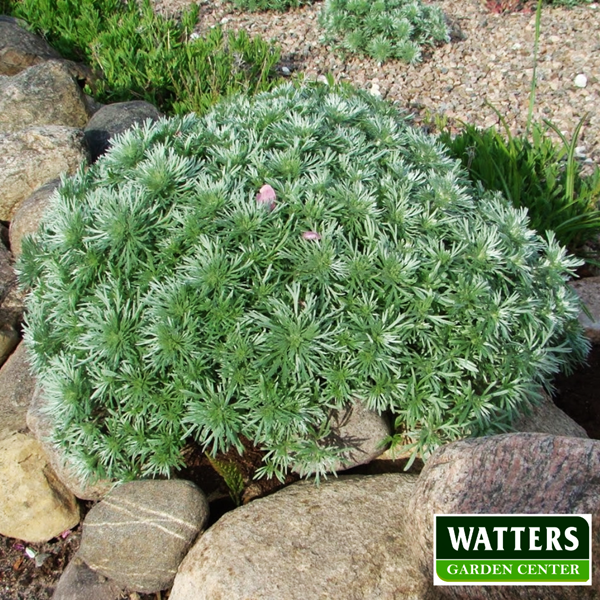 Artemisia is in the daisy family. The flowers tend to be insignificant. The leaves have more airy charm than one could hope. Most Artemisias have silver foliage that beautifully offsets pastel flowers and vibrant tones. They pick up the slightest glint of sunlight in partial shade and light up surrounding plants. They grow in brutal heat and wind. If they get a bit untidy in summer, simply shear the old foliage, and new silvery leaves will appear.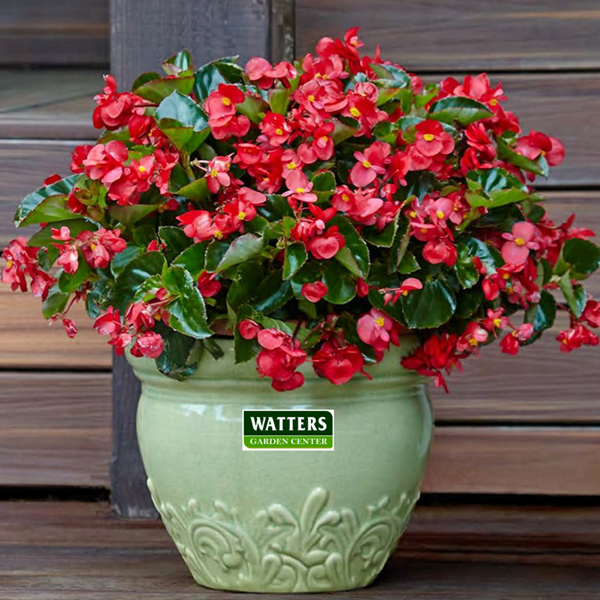 Begonias are tropical and don't winter outside in mountain gardens as with so many phenomenal foliage plants. They like growing in containers and out of the direct sun, perfect for a covered patio or classy entrance. Begonias can be swirled, spotted, or spiraled, thick, ruffled, and winged. They are such intriguing plants; many people collect them as houseplants.
Caladium, or Angel Wings, are indeed a unique plant. They have large, arrowhead-shaped leaves that come in striking combinations of green, red, pink, and white. Grow your Caladiums in partial shade, where they are a welcome burst of season-long color. You can grow them as an annual plant and bring them indoors as an exotic houseplant for the winter.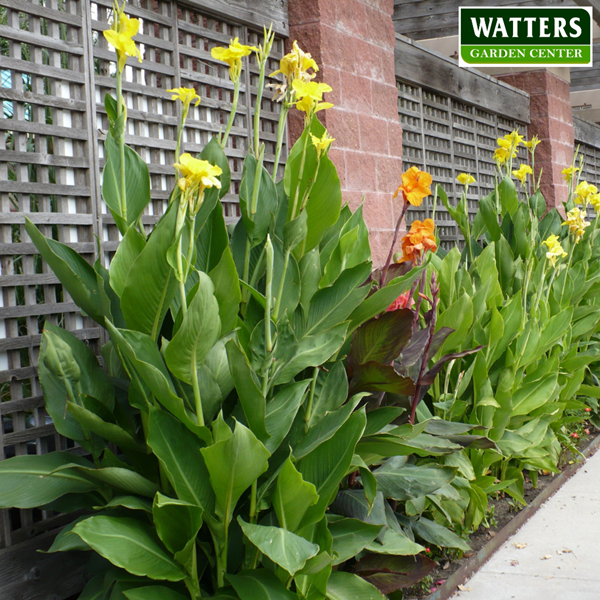 Canna has a tropical flair with substantial banana leaves in green, red, stripes. The flowers hover above in glowing shades of red, yellow, and orange. Canna plants love water and heat. If you think keeping them irrigated may be tedious, consider using this plant in a container water garden. Now you're talking tropical paradise.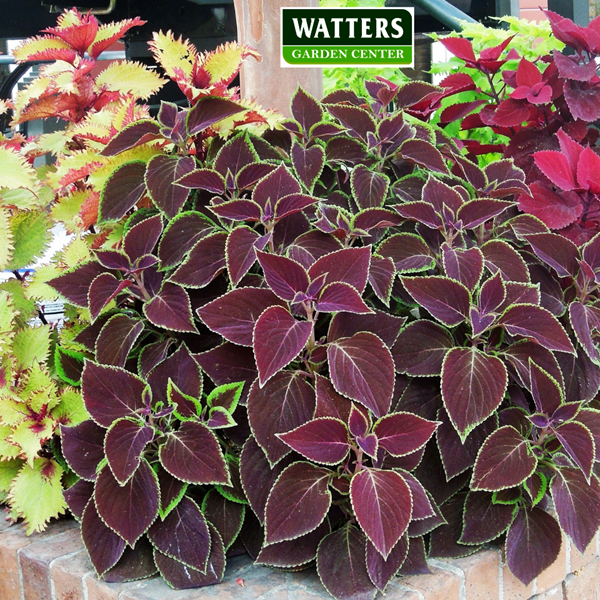 Coleus comes in a rainbow of colors–sometimes all on one plant. Cheerful plants with names like Big Enchilada, Brilliancy, and Copper Sun, hint at what to expect in the coleus aisle. Pinching makes the plants bushier and fuller, with more great colorful leaves to enjoy. This annual loves the shade and is often brought indoors for winter as an exotic houseplant.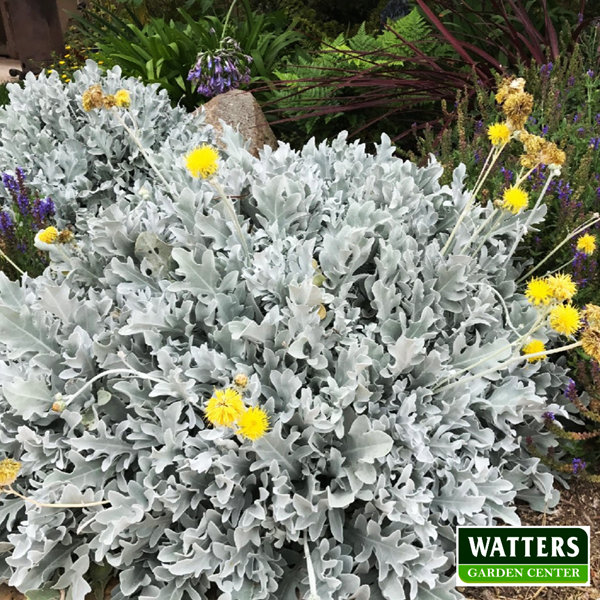 Dusty Miller, Centaurea cineraria, is often grown as an annual foliage plant filling gardens and containers. This doesn't do it justice. The soft, silver foliage is highly drought-tolerant, javelina-proof, and forgiving of most harsh conditions. Its subdued color is excellent foliage contrast against hot pink petunias and buttery yellow coreopsis.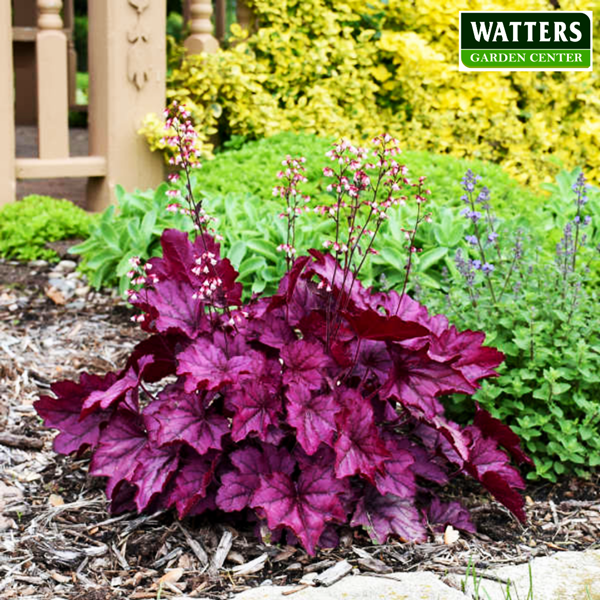 Heuchera, Coral Bells, grow best in partial shade, but with sufficient moisture, takes intense mountain sun. They form neat clumps and are perfect for edging borders, planting under taller plants, and great for containers. This perennial comes in fun foliage colors of purple, bronze, black, and copper. All show off delicate pink bell-shaped flowers—Evergreen through mild winters.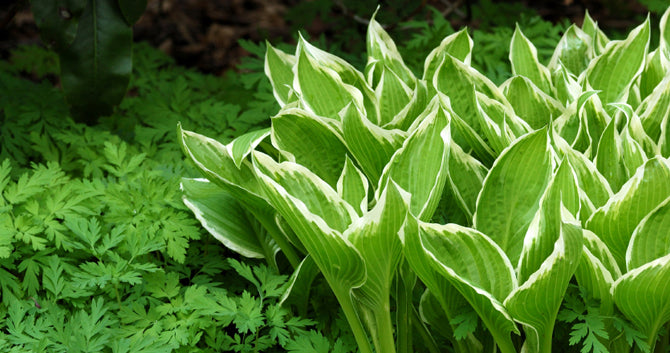 Hosta comes in shades of green, gold, and blue with a variety of variegated leaves. They prefer partial shade, where the brighter whites and gold reflect the subtle light for plants around them. Each has fragrant white flowers in summer. The flower stalks are often cut off before bloom, allowing the plant to focus on growing its delightful leaves. Cold hardy even at the highest altitudes for foliage that comes back year after year.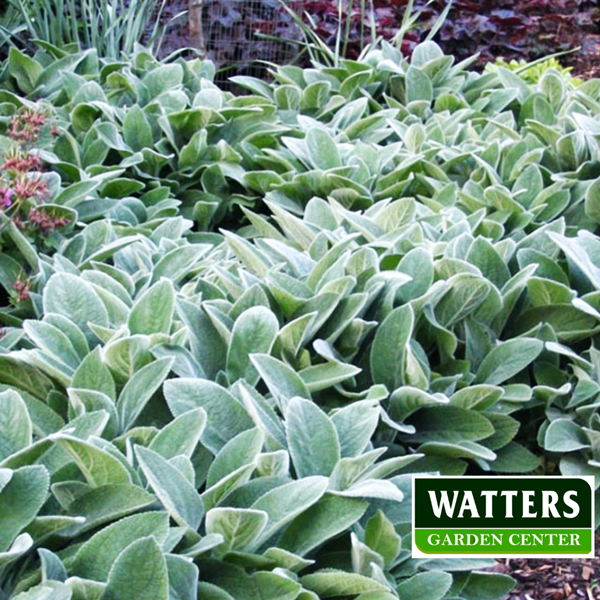 Lambs Ear, Stachys byzantina, has fuzzy, silver leaves known to delight young children who play with the velvety soft leaves. Newer cultivars, such as "Helen von Stein," have been bred vegetatively. They will not bloom, so no deadheading is required to keep them looking perfect. At lower elevations, you can count on perennial evergreen foliage, even in gardens with full sun.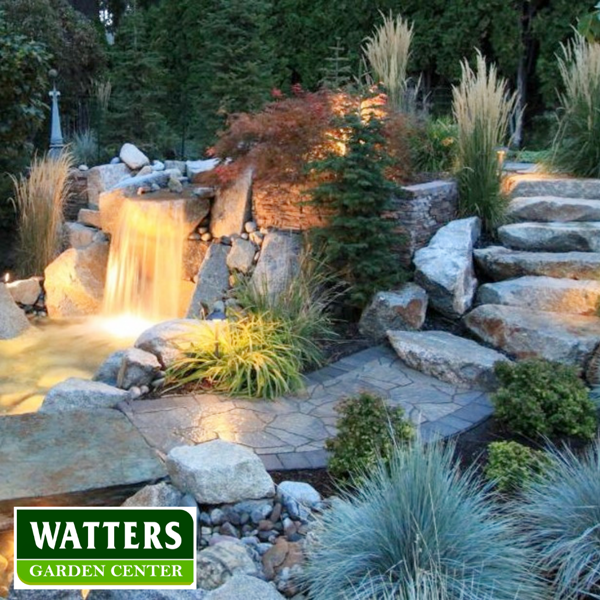 Ornamental Grass adds texture, movement, and sound to any garden. The prairie and valleys of mountain landscapes are famous for native grasses. There are dozens of perennial varieties to choose from. Some shine with their flowers or inflorescence. Many such as blood grass, porcupine grass, and zebra grass need only foliage to stand out. Moonlight catches their plumbs that almost glow in the evening landscape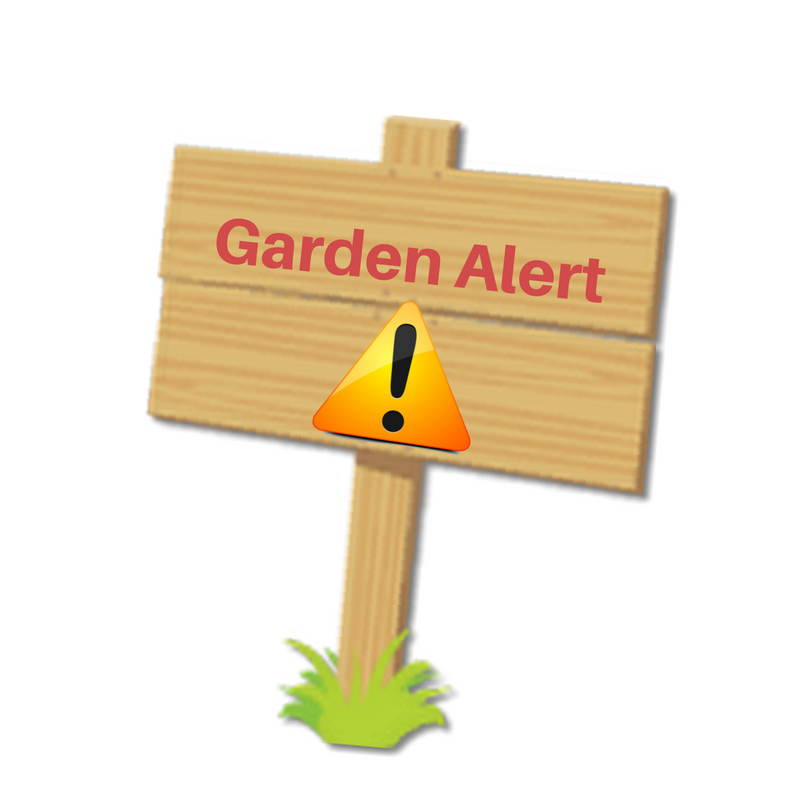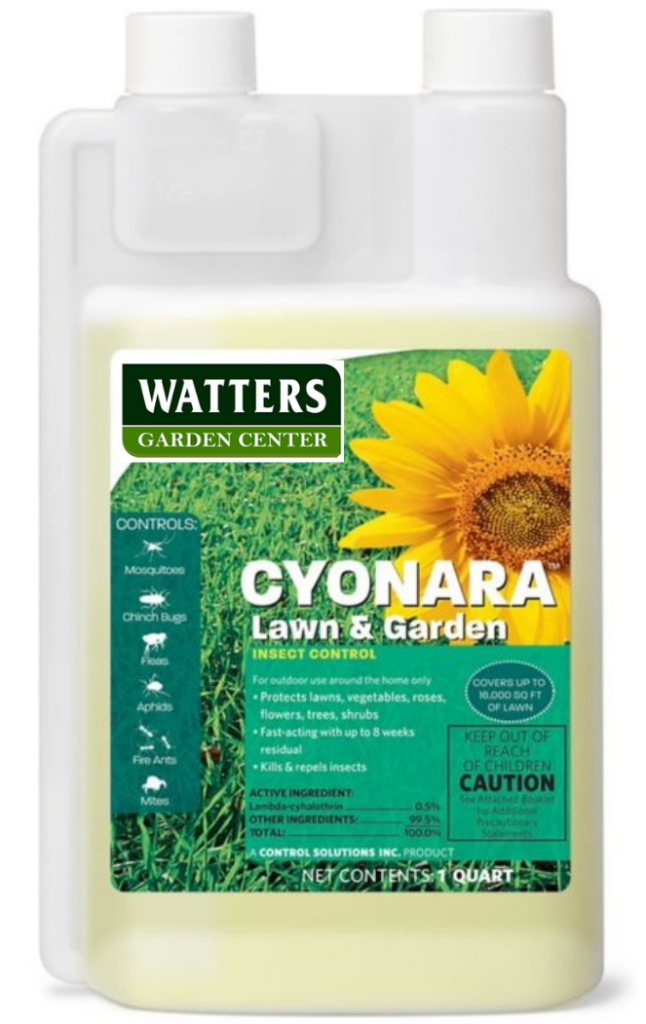 Garden Alert! – Bug reports are stream in.  Swarms of insects, ants in the house, and grasshoppers crawling through valley gardens.  The best garden insect killer on the market today is Cyonara bug killer.  This non-stinky, spray is far safer for your family and pets, and more effective than toxic Malathion.  Spray infected areas for instant bug death, watch grasshoppers quiver and fall, or spray around the house to keep ants, spiders, and scorpions invading. For tank sprayers, there is a cost-effective concentrate and a ready-to-spray model for hose end-use.
Until next week, I'll be helping locals bedazzle their gardens with better foliage here at Watters Garden Center.
Ken Lain can be found throughout the week at Watters Garden Center, 1815 W. Iron Springs Rd in Prescott, or contacted through her website at WattersGardenCenter.com or Top10Flowers.com.