by Ken Lain, the mountain gardener
The economy ripples through communities in strange ways, and one exciting current trend is in the world of gardening. It even has a name: 'Victory Garden 2.0'. It identifies those that grow plants that produce nourishing foods.
The first Victory Garden Manual, was written in 1943. At that time it was easy to find reasons to grow food at home. Back then food available for households was neither always fresh nor the healthiest. Also, it was wartime and food was scarce, so nearly 40% of all fruits and vegetables grown in the U.S. were produced at home or in community victory gardens. That's impressive!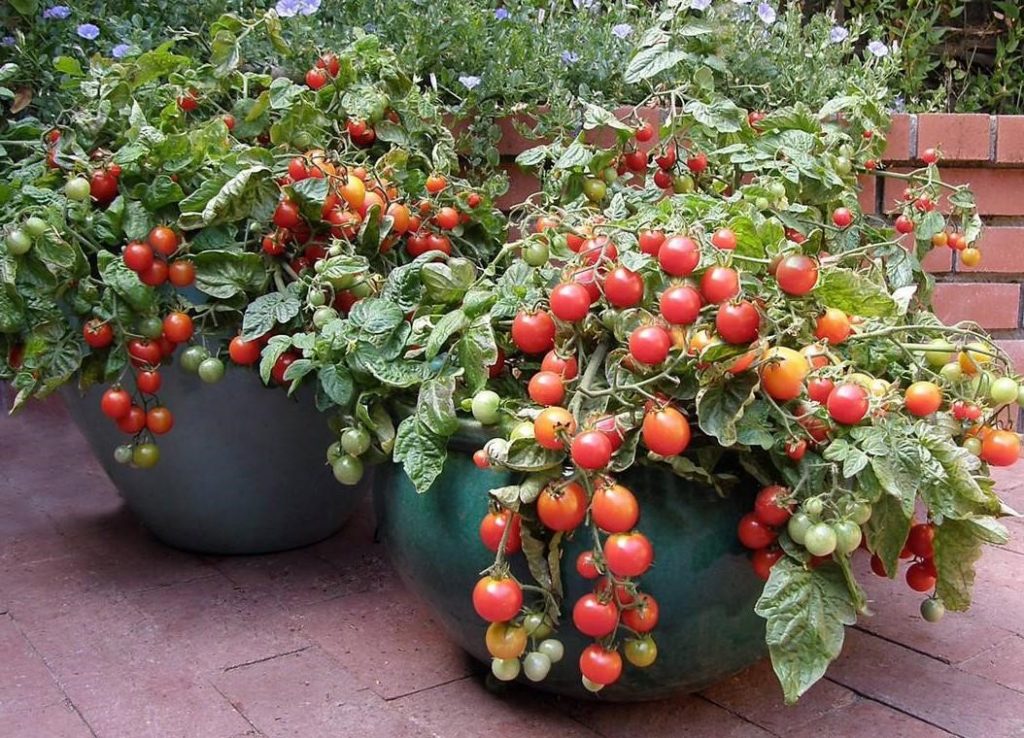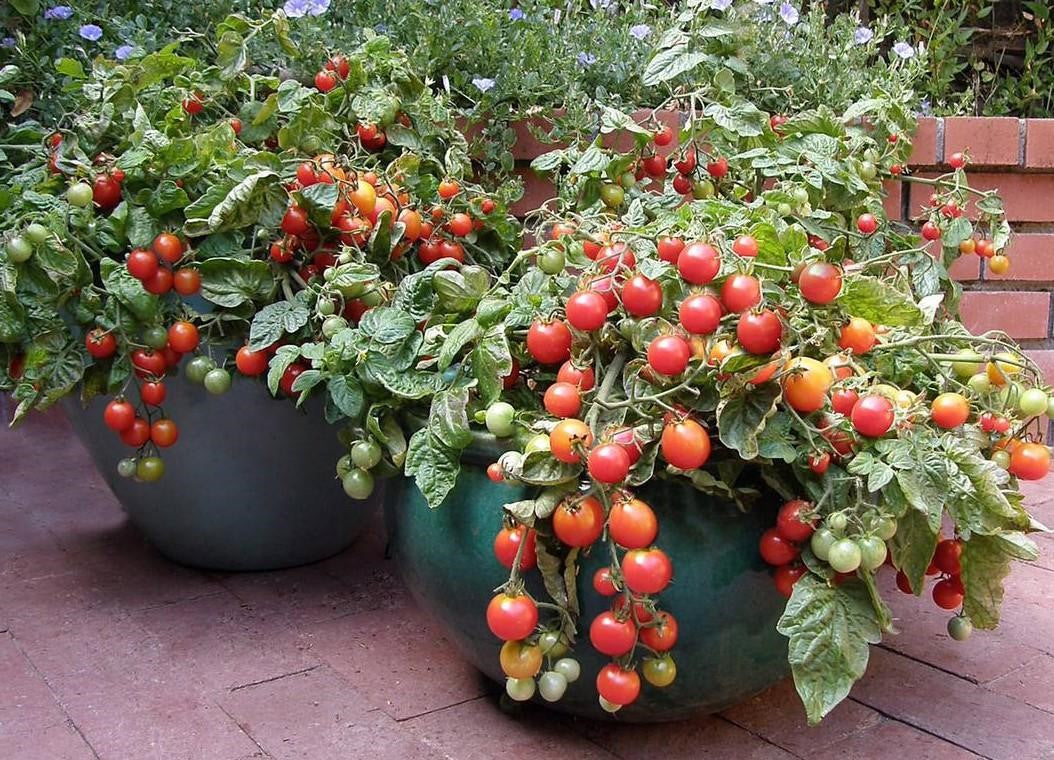 Garden Centers that supply vegetables, herbs, and fruiting plants have been classified as an 'Essential Business' in Prescott. As we remain open, sanitize like crazy, and social distance, I have some ideas that can help you eat from your gardens this spring.
The good news is there are at least 10 vegetables you can grow even if you do not have a patch of land for gardening but have access to an outdoor space with good sun exposure. The larger the container, the more potting soil it holds, enabling the soil to retain more moisture and nutrients for an extended period of time.
Here are 10 vegetables that are easier than most to grow in containers.
Tomatoes are overwhelmingly the favorite vegetable. Growing a tomato in a container is incredibly satisfying. There really is nothing like eating a tomato from your garden still warm from the Arizona sun!
Tomatoes need good quality Potting Soil, plenty of sun, and consistent water. Most tomatoes are happiest in big containers with stakes. Staking keeps the dense fruit from bending and breaking the vines.
Tomatoes are best transplanted as seedlings. Look for short, stocky plants that do not have flowers yet. Tomatoes do not like to be cold, so do not be tempted to put them out too early. Your soil temperature should be at least 55 F, and nighttime temperatures should not fall below 40 F for a happy tomato plant.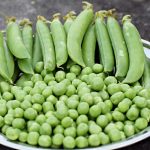 Peas are popular plants to start early in the season. They are planted in early spring and again in the cool of autumn. Peas are perfect for succession planting, so seed them twice in spring, and when they finish producing from the second planting, pull them out of the garden to free up space to plant something else. They are fun for kids to grow because they grow so fast.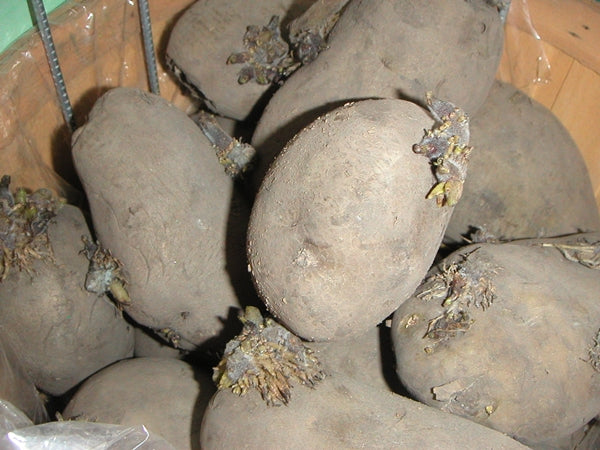 Potatoes freshly picked from the garden taste totally different from those bought from a grocery store. If you have never had a freshly dug potato, you are in for a treat!  They, too, are a great vegetable to grow with kids.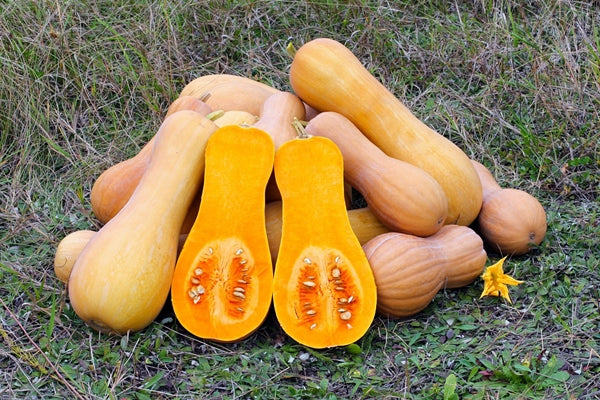 Squash is an easy vegetable to grow, and the blossoms are beautiful, edible, and expensive to buy. Most squashes take up a lot of space and need a large container, lots of light, good potting soil, consistent water, and 6-4-4 vegetable food.  Waltham Butternut Squash is an award-winning smaller variety of acorn squash, and they're even are tiny pumpkins perfect for growing in a container.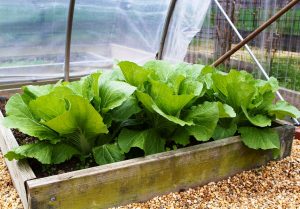 Lettuce and Salad Greens in containers are easy, fast, and give you a big bang for your gardening buck. They don't require much sun, and they are really easy to grow from seeds. You will find lots of lettuce starts at Watters right now, some so beautiful that you can grow them in decorative pots with pollinating flowers.
Peppers, both hot and sweet, can be spectacularly beautiful grown in containers, especially orange and purple sweet peppers. You can grow peppers like a pro in containers with lots of sun, good drainage, and consistent watering. Hot peppers range in spice level from mild, to searing, to hardly edible as measured by the Scoville Scale.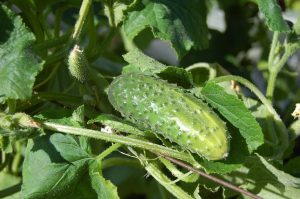 Cucumbers are another popular vegetable grown in containers and with good reason. They are easy to grow and are crisper and tastier when freshly picked. You can grow almost any cucumber in a container, but they vary widely in taste and disease resistance. This is another vegetable best transplanted into the garden when the weather has warmed.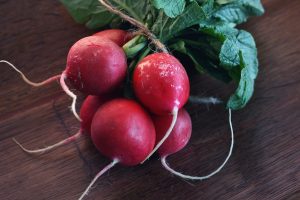 Radishes grow ridiculously fast, and some varieties are gorgeous. Radishes are grown in full sun to part shade. Keep in mind they do not like the hot summer sun.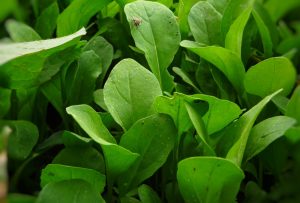 Arugula leaves are tasty, but the flowers are the real treat. They are beautiful and have a simultaneously sweet and spicy taste. While some palates may not care for the texture of edible flowers, arugula has a satisfyingly delightful feel.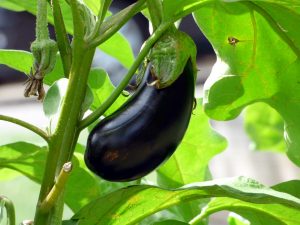 Eggplant is one of those great vegetables that also works as an ornamental. Some small varieties are beautiful, with gorgeous flowers and foliage. Some strong eggplant variants to grow are Fairytale and Hansel, which are both compact plants with beautiful, tasty fruit. These varieties are both thin-skinned, so there is no need to peel them before cooking.
Watters' gardening classes will be live-streamed every Friday at 3 pm at FB.com/WattersGardenCenter. Tune in to learn more.
Until next week, I'll be here at Watters Garden Center helping vegetable gardeners grow bountiful harvests of the tastiest foods.
Ken Lain can be found throughout the week at Watters Garden Center, 1815 W. Iron Springs Rd in Prescott, or contacted through his web site at WattersGardenCenter.com or FB.com/WattersGardenCenter