by Ken Lain, the mountain gardener

With so many students home from school and families seeking interesting things to do that are healthy, safe, and educational, this column is dedicated to you.
Our family's fondest memories are of gardening, collecting worms from under the tree pots here at the nursery, picking a basket of flowers, and bringing in the vegetable harvest. When my kids were tiny, they worked with me at the garden center. Instead of being paid with money, we would visit the pet shop where each kid chose a goldfish to release into the family pond. This was always after an ice cream stop.
Plants have the power to calm, heal, and inspire. My grandson and I hang together in the same way. His unofficial nickname is "Garden Guy Junior," and we love gardening together. These are experiences that bind generations with lifelong memories.
The gardeners here at Watters Garden Center sat down and came up with eight foolproof ideas to keep kids busy while involving them in nature and gardening over this extended break. A HUGE thank you to Lisa, Amy, Doreen, and Michele with ideas for this column.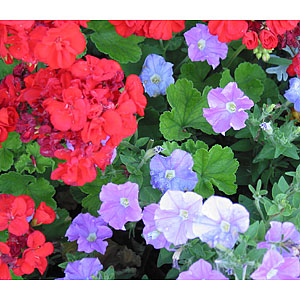 #1 Plants that are fun to grow. Plant color packs and 4-inch pots of Geraniums, Dahlias, Petunias, Impatiens, Salvia, Lantana, Eggplant, Corn, Peppers. Whichever piques your child's interest is the one to try. A springtime trip to the garden center is so much fun for young and old gardeners.
#2 Teach Kids about Beneficial Insects. Bugs that are good for the garden are available here at Watters. Pick up a packet of ladybugs, praying mantises, or red worms; then, release them in the home gardens.
#3 Let them Pick and Harvest. Let them harvest the vegetables and help prepare them for a meal the family shares. Help them cut flowers and arrange them in a vase to place on the dinner table or in their bedrooms.
#4 Compost Together. With trash cans overflowing from all that home cooking, create a space to start your own compost pile. You'll be amazed by the composting power of plants.
#5 Plant Miniature Gardens. Air plants, terrariums, and miniature container gardens are popular with kids. Choose a wide shallow container and plant with small foliage or small ground cover plants. Spark the artist within by using a child's toy in each garden creation. Hotwheels, toy soldiers, and plastic farm animals all make great focal points in a newly planted terrarium.
#6 Plant places to play. Make a teepee using bamboo sticks tied together at the top with twine. Help your child plant peas or beans at the base of each pole and watch them grow. If you have enough space, grow a Sunflower House for Kids.
#7 Plant a garden for birds and butterflies. Kids love to chase butterflies and watch birds at a feeder. Teach children how to attract hummingbirds and butterflies into the yard. Provide these winged friends with plants for shelter, a place to protect their young, necessary food, flowers, and water.
#8 Don't forget to take photos of your children in the garden and share them with friends and family. These moments will be treasured for years to come.
#9 Give them their own planting spot. Please give them a row at the back of your vegetable garden, a small raised garden bed, or a group of containers on the deck. Teach them pride of ownership with their own space to plant.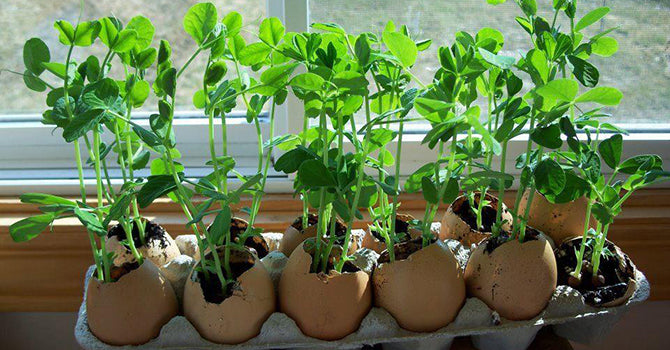 #10 Grow plants from seed. Seed germination is a fascinating thing to adults and even more so to children. Be sure to pick seeds that germinate quickly, to keep their interest. Here are some natural plants children can start by seed. They are fun to watch, develop, and readily available at the garden center.
Easy to Grow Vegetables – Beans, Cherry Tomatoes, Lettuce, Sprouts, Squash, Pumpkins.
Easy to Grow Flowers – Sunflowers, Nasturtiums, Zinnias, Marigolds, Wildflowers.
These are just a few ideas to lift spirits and provide encouragement and connection to nature's ability to boost physical and mental health.
As passionate plant people, we know you have great ideas that boost physical and mental health as well. Share them with us, and we'll share them with the broader community. Together, we can help the next generation delight in the wonder of plants.
During these challenging times: We encourage you to share your own plant-passion in ways that keep you safe and healthy.

Free Gardening Class held every Friday @ 3 pm, here at Watters Garden Center.
Classes are held outdoors in the fresh air at safe distances, also live-streamed through FB.com/WattersGardenCenter.com
April 3 @ 3 pm ~ New Flower Introductions for 2020. We've hand-picked the finest flowers from our favorite farms to grow in your garden. Choose, combine, and create beds bursting with blossoms with exclusive, new, annual and perennial flowers in an array of vibrant varieties.
April 10 @ 3 pm ~ Gardening for Newcomers. Back by popular demand, this class is Gardening 101 for everyone hoping to turn a brown thumb green. Learn all the mountain secrets to local garden success: from soil preparation and planting to watering and fertilizing. You'll know exactly what to do this year to make your garden the pride of the neighborhood!
Until next
issue, I'll be helping families with fun garden projects here at Watters Garden
Center. We are open 7 days a week 9:00 AM – 5:00 PM
Ken Lain can be found throughout the
week at Watters Garden Center, 1815 W. Iron Springs Rd in Prescott, or
contacted through his web site at WattersGardenCenter.com
or FB.com/WattersGardenCenter.