Meet the growers that produce Watters plants as they travel directly from the farm to share their insider tips and tricks of the trade. This year's newest fruit trees, roses, flower baskets, with unusual perennial colors are unveiled for the 2022 planting season.
Friday, March 11th starts off the celebration with a 3 pm Happy Hour only with plants. This special Friday afternoon garden class kicks off our 2022 Spring Open House by showcasing the first blooming colors of spring many have never been seen until now: salvias, pansies, gaillardia, and more
Saturday, March 12th features a free, fun, information-packed class and demonstration at 9:30 am. Participants learn directly from the growers in the know about the newest plants along with local favorites, along with tricks of the trade for a more successful garden this spring. Experts are on hand to help with container gardens, local pest issues, rose and vegetable questions all weekend!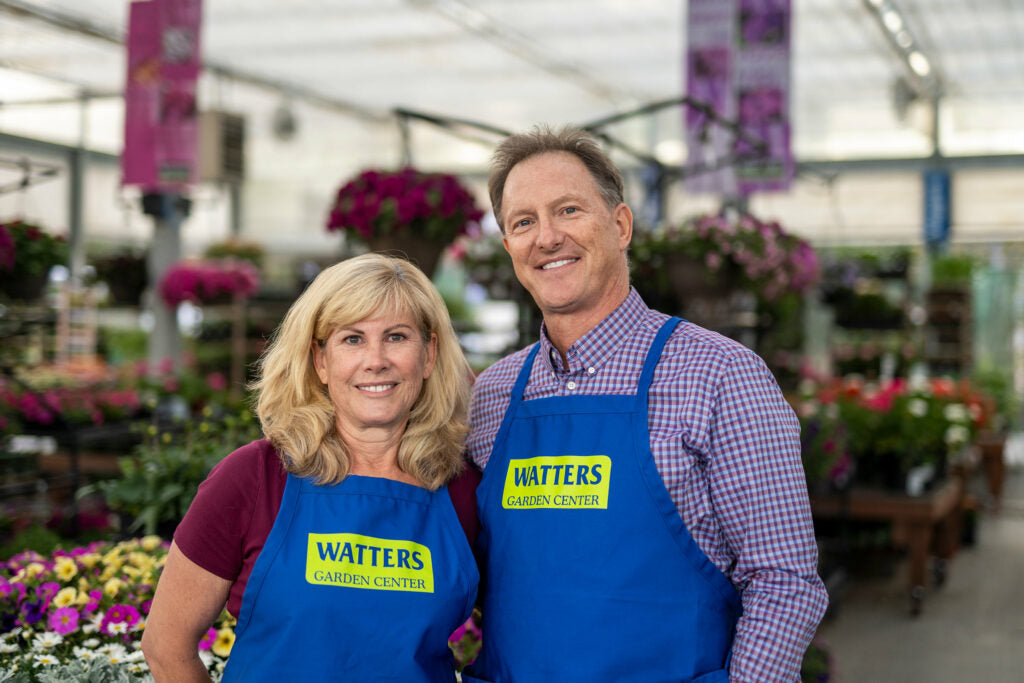 Sunday, March 13th – Ken and Lisa Watters-Lain, Mountain Gardener radio show, are live at the garden center and sharing their garden secrets from 10 to 2 pm.

"We load the garden center with botanical beauty for this annual event; gardeners will simply fall in love with this year's colors," says Lisa Watters-Lain, 2nd generation owner. Open to the garden public, this weekend-long event features giveaways, impromptu gardening classes, 2022 plant introductions, and local advice for gardeners at all skill levels.