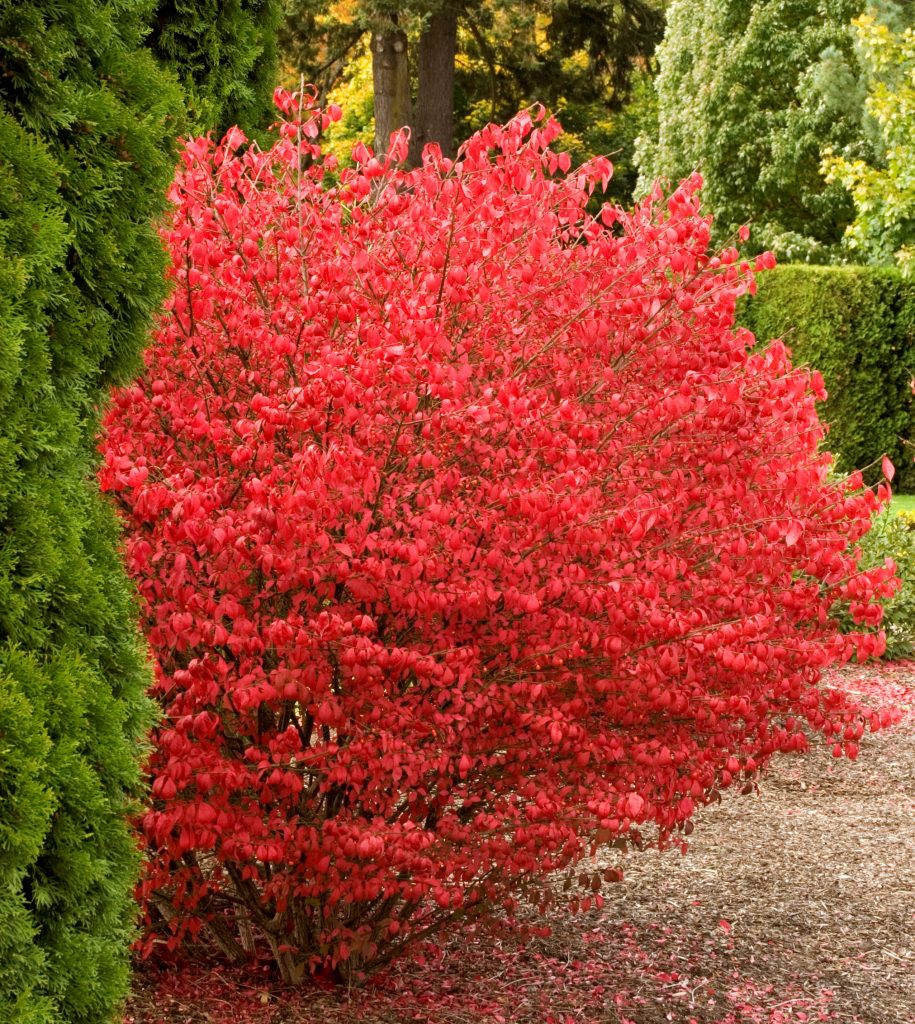 A neat, well-behaved shrub prized for its blazing red foliage in Fall.
Just now turning its autumn colors at the garden center.
Looks great when planted with autumn gold natives like sumac, lilac, and gold euonymus.
At 6′, this bush makes a natural hedge that burns red now.
Sensational as a wild garden accent where more interest and color is needed.