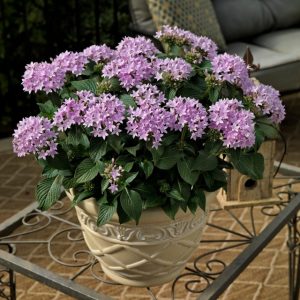 Butterflies cannot resist the sweet nectar produced by the large clusters of starry flowers on super sturdy stems.
This pretty little flower loves heat, wind, and afternoon heat with minimal care to keep the flowers coming.
The large clusters of vibrant, star-shaped flowers area stunning choice for vivid color in pots and raised beds.
A superb flower that outperforms others as long as it's hot.