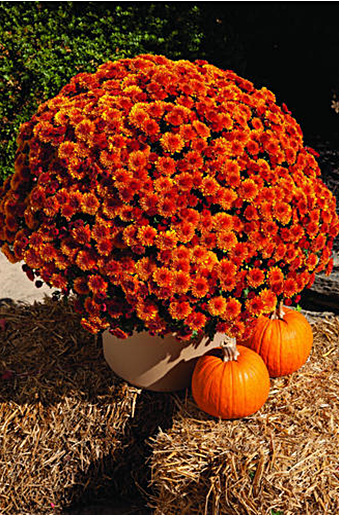 Watters best-selling mum for its super long bloom time and local garden hardiness.
This garden variety glows yellow with a halo of fiery orange around each daisy-like flower.
These big, bold perennials are perfectly shaped and add color in autumn when few flowers are in peak bloom.
Mums prefer autumn planting and love showing off in containers surrounded by Prescott Pansies.