by Ken Lain, the mountain gardener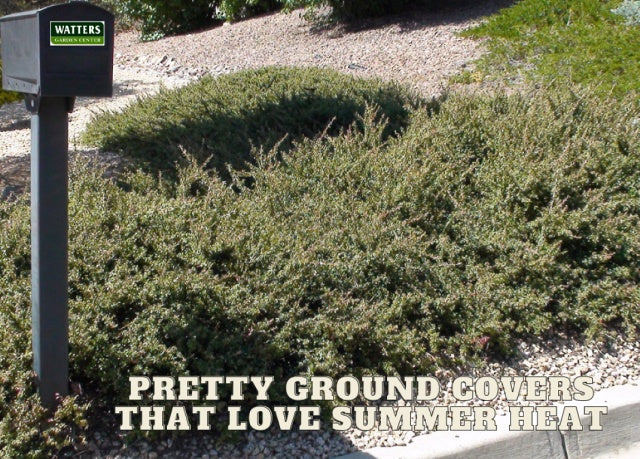 Groundcover for the mountains of Arizona needs to be tough, like the sun, take wind, adapt to hard soil, and still thrive. In the yard, surrounded by rock is not for every plant, but here are the top 10 on the list. These plants have everything, vibrant flowers, festive berries, attractive foliage, a pleasant aroma, and evergreen.
Here are the Top 10 Groundcovers that easy to grow and like full sun.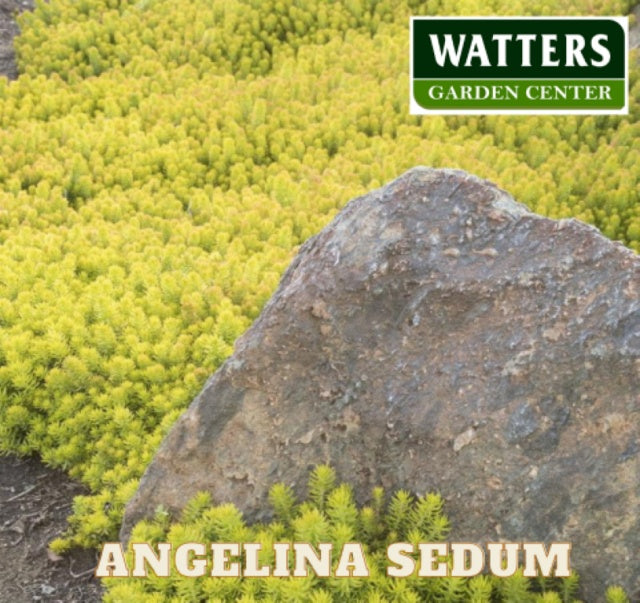 Angelina Sedum, Sedum rupestre, spreads supple chartreuse foliage that quickly covers the landscape. Adds cheery color to containers, dry slopes, and flower beds. Excellent for use as year-round coverage for beds with spring bulbs. The foliage turns orange in winter.
USDA Growing Zones: 5 to 8

Color Varieties: Golden to chartreuse foliage with reddish tints in autumn

Companion Plants: Coreopsis; Yarrow; Hens and Chicks; Feather Reed Grass; Cranesbill
Catmint, Nepeta x faassenii, is a superb compact perennial with finely textured, aromatic foliage and soft, lavender flower spikes on a low, spreading habit. Excellent for cascading off walls or container edges and as a ground cover that tolerates drought. Makes for a great flowering ground cover. If you cut it back after its first bloom, it flowers most of the growing season. The foliage fills the air with a lemony scent when brushed against.
USDA Growing Zones: 3 to 8
Color Varieties: Blue, violet, or white flowers
Sun Exposure: Full sun to partial shade
Companion Plants: Coneflower; Black-Eyed Susan; Blue Fescue; Butterfly Weed; Butterfly Bush
Coral Beauty Cotoneaster, Cotoneaster dammeri, give this pretty groundcover plenty of room to spread. Good on banks and covers large areas with southern exposure. A great addition to a wildlife garden that adds year-round interest. Dense branches run across the yard with shiny green, delicate foliage. White blooms in spring are later followed by beautiful ornamental berries. Cooler fall temperatures bring a purple tinge to the foliage, enhancing the coral berries' profusion. Absolutey Evergreen.
USDA Growing Zones: 5 to 7
Color Varieties: white flowers, coral berries
Sun Exposure: Full sun to partial shade
Companion Plants: Magnolia; Potential; Cranberry Bush; Snowberry; Juniper, Manzanita
Creeping Juniper, Juniperus horizontalis, is a reliable plant for high desert landscapes with rapidly fluctuating day and night temperatures. Thrives in rocky, thin mountain soils. Use on slopes for coverage or erosion control. Plant along retaining walls and curbs, where the creeping foliage will cover year-round. Good along the hot, glaring edges of paved streets and driveways.
USDA Growing Zones: 3 to 9

Color Varieties: Dark green, yellow-green, or blue-green foliage
Companion Plants: Rose; Maiden Grass; Russian Sage; Catmint; Barberry; Clematis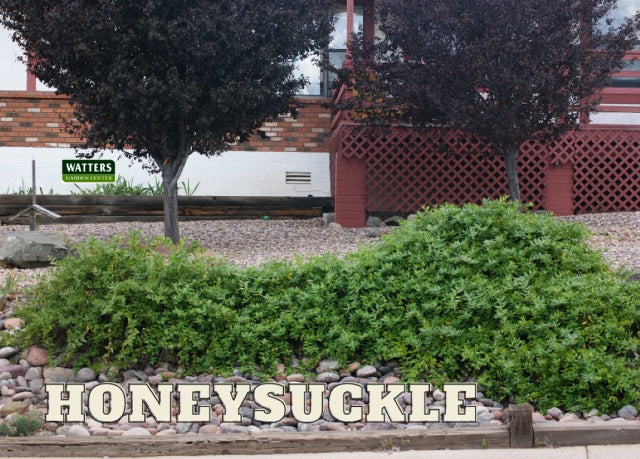 Honeysuckle, Lonicera japonica, can cover vast amounts of space in a short time. This vine makes excellent ground cover on banks and slopes for erosion control. A reliable, fragrant evergreen vine for a shade arbor. Excellent for screening, to drape over an unsightly wall or wood fence. The yellow and white flowers add a delightful fragrance to summer landscapes.
USDA Growing Zones: 4 to 7
Color Varieties: Yellow and White Flowers
Sun Exposure: Full sun to partial shade
Companion Plants: Coneflower; Butterfly Bush; Gaillardia, Milkweed, Aster, Trumpet Vine, Bearberry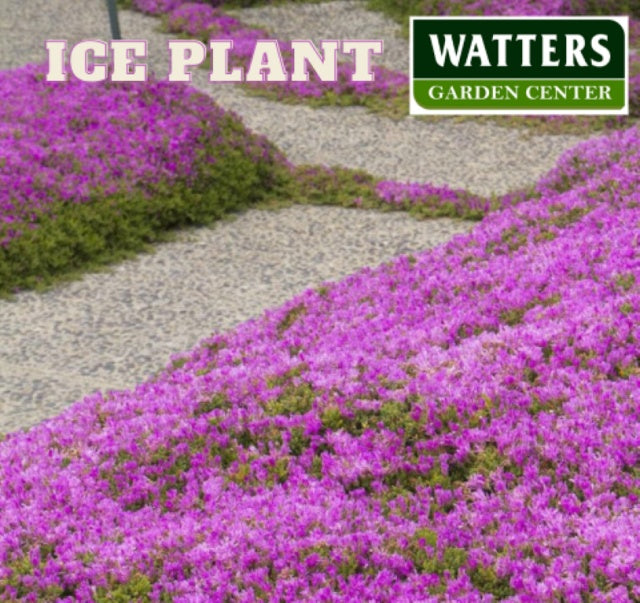 Ice Plant, Delosperma cooperi, shows off in the Summer with two-inch flowers covering the fleshy foliage with red, purple, pink, red, and yellow blooms. Heat, drought, and salt tolerant, this adaptable plant thrives with little care, even in rocky, unimproved soils. Plant as a showy groundcover or rock garden accent.
USDA Growing Zones: 5 to 10
Color Varieties: Red, purple, pink, scarlet, orange, and yellow flowers
Companion Plants: Sedum; Hens and Chicks; Blue Fescue; Creeping Phlox; Basket of Gold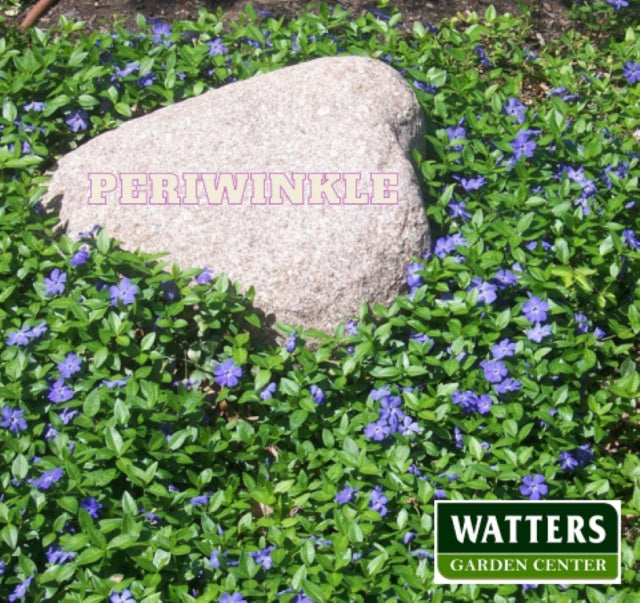 Periwinkle, Vinca major, is planted under junipers, spilling over walls, through boulders, and other hard-to-grow areas. The evergreen trailing habit will look fine year-round. Large pinwheel flowers float among the forest green foliage in vivid violet in spring. Suitable for use in firescaping.
USDA Growing Zones: 4 to 10
Sun Exposure: Full sun to shade
Companion Plants: Japanese Spurge; Hosta; Lungwort ; Bleeding Heart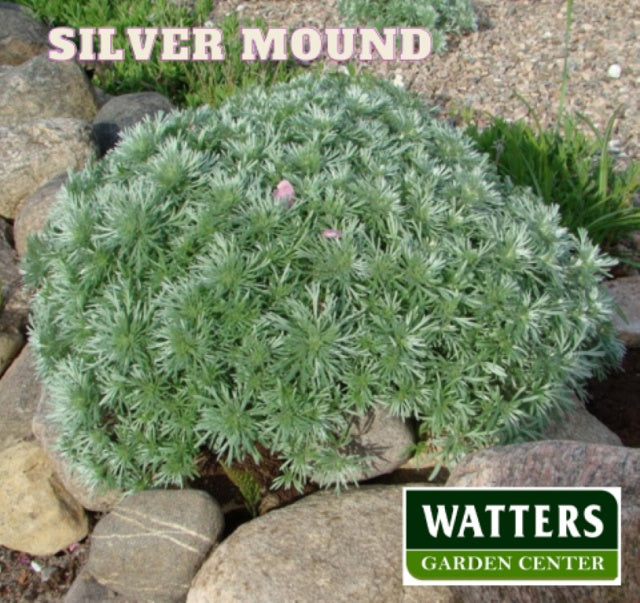 Silver Mound, Artemisia schmidtiana, has stunning silver foliage that is finely aromatic with silky pubescence. An excellent accent for borders, herb, and cottage gardens. Stunning when planted en masse, where it provides a beautiful contrast to plants with green foliage or vibrant flowers.
USDA Growing Zones: 3 to 7
Color Varieties: Silver foliage
Companion Plants: Thrift; Salvias; Phlox; Coneflower, Manzanita, Cotoneaster
Thyme, Thymus, is a fragrant, full-sun ground cover. The best way to enjoy its refreshing smell is to walk on it. Far from suffering damage, this ground cover thrives under foot traffic. As a bonus, walking on it crushes the aromatic leaves just enough to waft some of their wonderful scent into the air. Along with lots of suns, creeping thyme generally prefers poor soil with sharp drainage. If the plant becomes woody, give it substantial pruning to rejuvenate growth.
USDA Growing Zones: 4 to 9
Color Varieties: Pink, purple, red, or white flowers
Sun Exposure: Full sun to partial shade
Companion Plants: Lavender, Creeping Rosemary, Candytuft, Groundcover roses, Bearberry
Free Garden Classes are offered @ Watters Garden Center
We go deep into growing better. Check out this Summer's class selection offered every Saturday @ 9:30 am.
August 5 – Planting Success Guaranteed
August 12 – Wildlife and Bug Prevention
August 19 – Best Evergreens for Mountain Landscapes
Until next week, I'll be helping gardeners with ground covers here at Watters Garden Center.
Ken Lain can be found throughout the week at Watters Garden Center, 1815 Iron Springs Rd in Prescott, or contacted through his website at WattersGardenCenter.com or Top10Plants.com.