by Ken Lain, the mountain gardener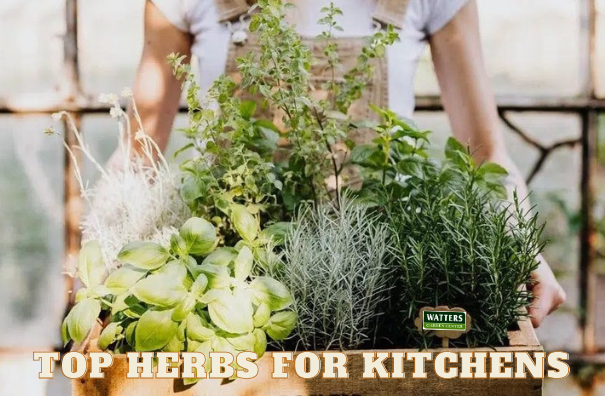 Overwhelmed by choosing what herbs will make the best culinary garden? Check out this list of herbal favorites grown in local gardens. Each is used in various dishes and is easy to grow in any size garden. Although hundreds of herb varieties exist, this simple list gets you started. Start by picking a few of your favorite recipes and growing the herbs needed. It's easier than you know.
#1 Basil is among the most recognized and loved herbal flavorings. Basil starts fast and grows like crazy, which is gratifying for the first-time herb gardener. Grow copious amounts of basil to use all winter in pesto. Remember to cut it back often for bushy plants with plenty of leaves.
#2 Chives are a local favorite for their sheer beauty and grow almost anywhere. The gentle onion flavor is perfect for dishes needing that layer of taste without an overpowering onion texture and flavor.
#3 Dill makes an impressive herb for the culinary garden. There is no need to wait for flowers to enjoy rich flavors. Cutting back the leaves gives a much larger harvest in a smaller space. Grow at least a few plants of dill in your culinary herb garden.
#4 Garlic – most gardeners love garlic for its ease. It can be grown in any type of garden. Try planting it in containers for the most portable garlic garden ever!
#5 Lemon Balm is a prolific grower, filling containers and garden beds with beautiful lush foliage. Cut it back throughout the growing season, and keep it for tea all winter. The lemon balm gives an authentic lemon flavor and can be used in any lemon juice recipe. Try it in pesto for your fish and as a substitute for cilantro in ceviche. It is an enjoyable and truly valuable kitchen herb.
#6 Mint is lovely in so many kitchen ways. It just makes sense to grow your own. Mint grows in sunny or shady gardens, fills quickly, and loves to be trimmed back. Whether for tea or just to keep mosquitos away, mint belongs in your culinary herb garden.
#7 Parsley brightens up a plate, and that same delicious Taste makes it an easy herb to love. Grow parsley from plants. They can be temperamental to start from seed.
#8 Sage is such a rewarding herb in the garden. It comes in many varieties and colors, so you can easily incorporate it into a garden design. Be sure to check out the pinks, greens, and golds that sage can produce. Pretty, tasty, and spectacular in the garden. You'll never go back to crusty dry sage again.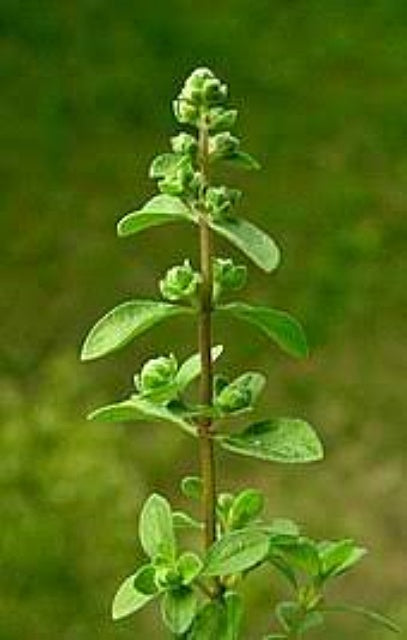 #9 Sweet Marjoram is a lesser-known herb that deserves some of the limelight. Sweet Marjoram tastes like oregano but is never pungent. It is easy to grow and tastes like oregano, with depth. Oregano often turns bitter in the garden. With a prominent sweeter flavor, this herb deserves a second look in any culinary herb garden.
#10 Thyme is an often-overlooked culinary herb. Thyme brings an unmatched flavor to meat dishes. It also dries well and keeps its flavor throughout winter, making it helpful in brightening up those heavier winter meals. Thyme proliferates and loves to be both in the garden bed and container. Try buying a few varieties of thyme and see which flavor is best in your kitchen.
For more garden herb tips try my Healthy Herbs Best Grown in the Shade, and a companion article 7 Herbs Best Dried in October.
Until next week, I'll be helping gardeners more culinary herbs here at Watters Garden Center.
Ken Lain can be found throughout the week at Watters Garden Center, 1815 Iron Springs Rd in Prescott, or contacted through his website at WattersGardenCenter.com or Top10Herbs.com.